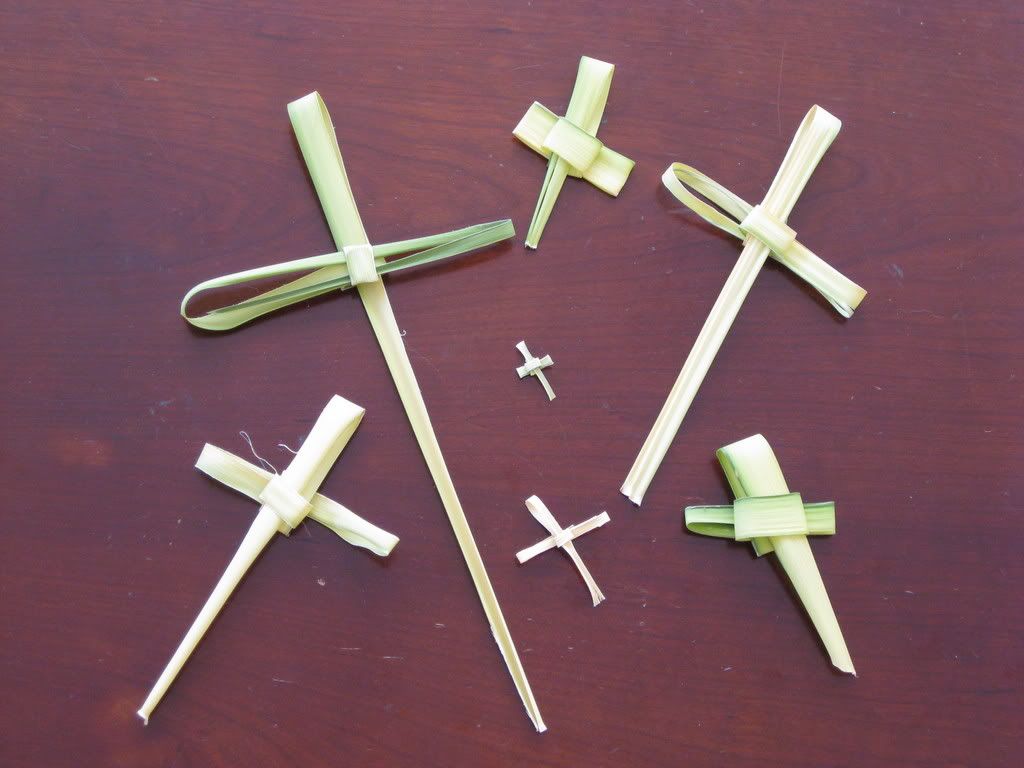 DD11 made these palm crosses in Sunday School yesterday. I love how she experimented with making different sizes.

Being Greek Orthodox, and our Easter cycle is different from the Roman Catholic calendar most of the rest of the Western world follows. Our Easter can never be before April 4. As a friend of mine says this is because 1) Greeks are always late and 2) they love to shop sales. I don't know if that's what the ancient fathers had in mind when they determined the Holy Day cycle, but I certainly do enjoy getting everything on sale after Western Easter.

Easter is coming up this Sunday and there are services at the Church every day leading up to it. On Friday the kids and I will go to an all-day retreat at Church. The 3:00 service where they remove Christ from the cross and lay him in a bier is my favorite all year. So moving and beautiful.

Most exciting of all, on Easter Sunday we finally get to break our 40-day fast. For the past 40 days my husband and I haven't had any meat. Technically, we're also supposed to abstain from dairy and oil, but with children in the house, the Church allows the family to include dairy intake.

I'm starving for a cheeseburger. There's a reason Easter is called the "Feast of Feasts" in the Orthodox calendar. Six more days. . .