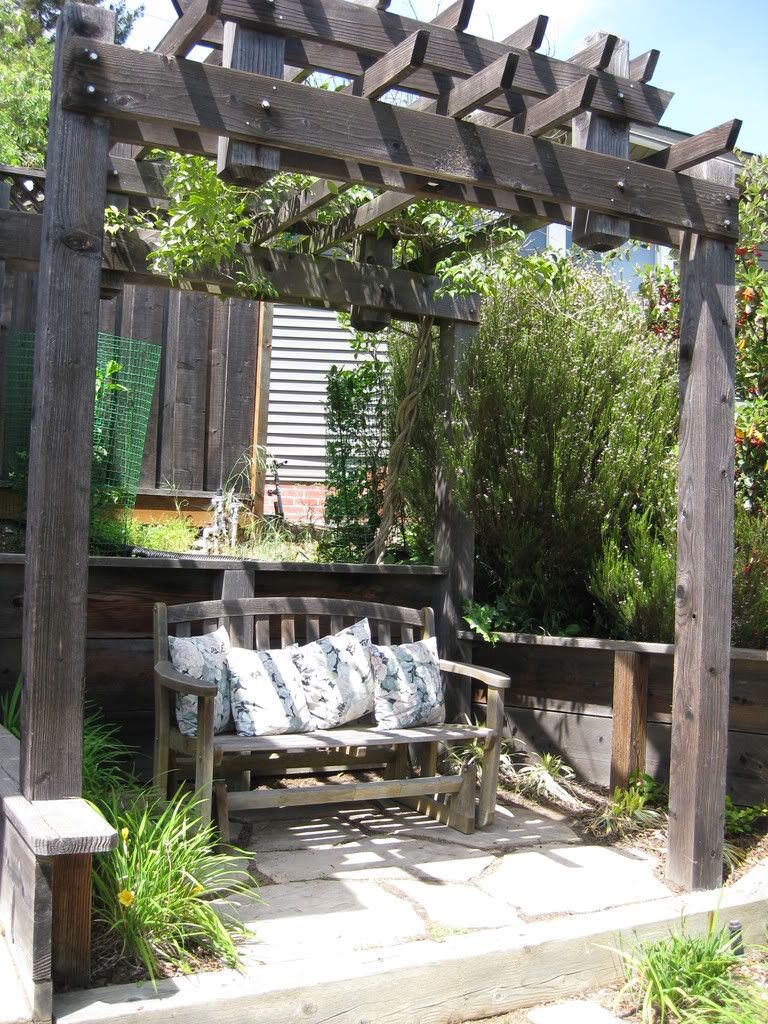 Ta-Da! I cleaned out the arbor. A few hours ago it was a mess of leaves and weeds weeds weeds. Now it's my spot for iced tea and a novel.

My husband's little lemon tree is in the back, fenced in so the deer don't eat it. The vine over the top is a bower vine, which will be full of pink blooms over the summer.

I designed this arbor myself when we had the landscaping done. I wanted a little room where I could tuck a swinging bench. It looks out over the little built-in sand box. I used to spend a lot of summer days watching the kids play. Now I need to think about converting that sand box to something else, since the kids don't play in the sand much any more.