First stop a diner

You know hot chocolate's good if
Whipped cream's on your nose.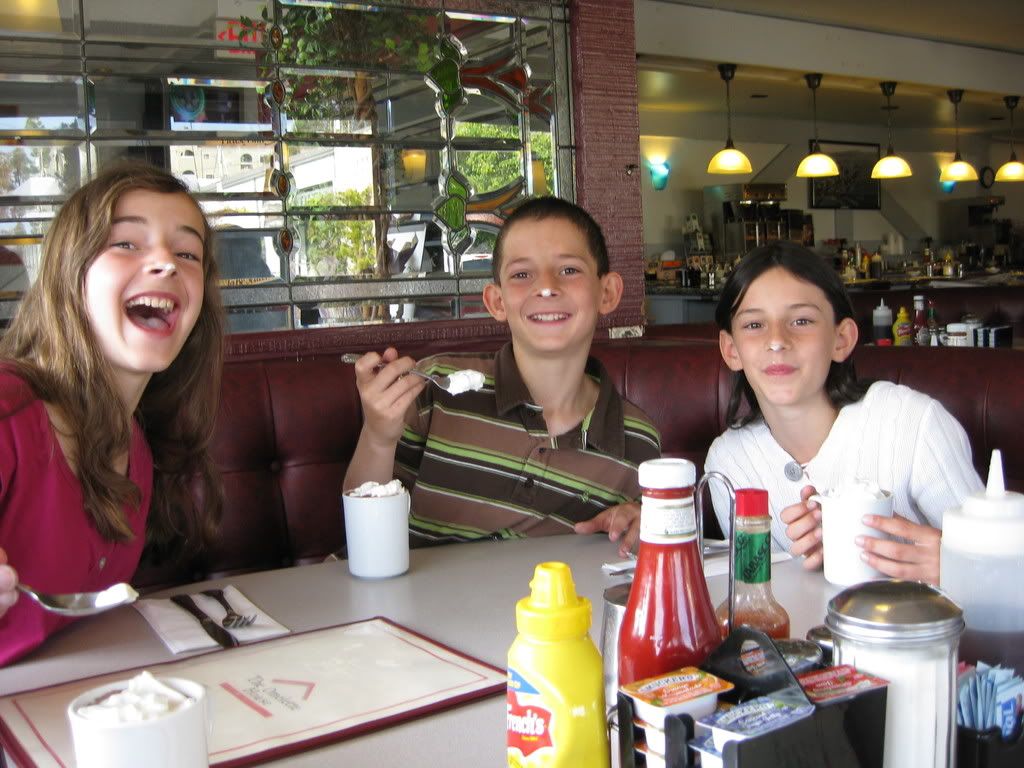 Hotel's magic door
Kids couldn't find the way out
Left them there for hours.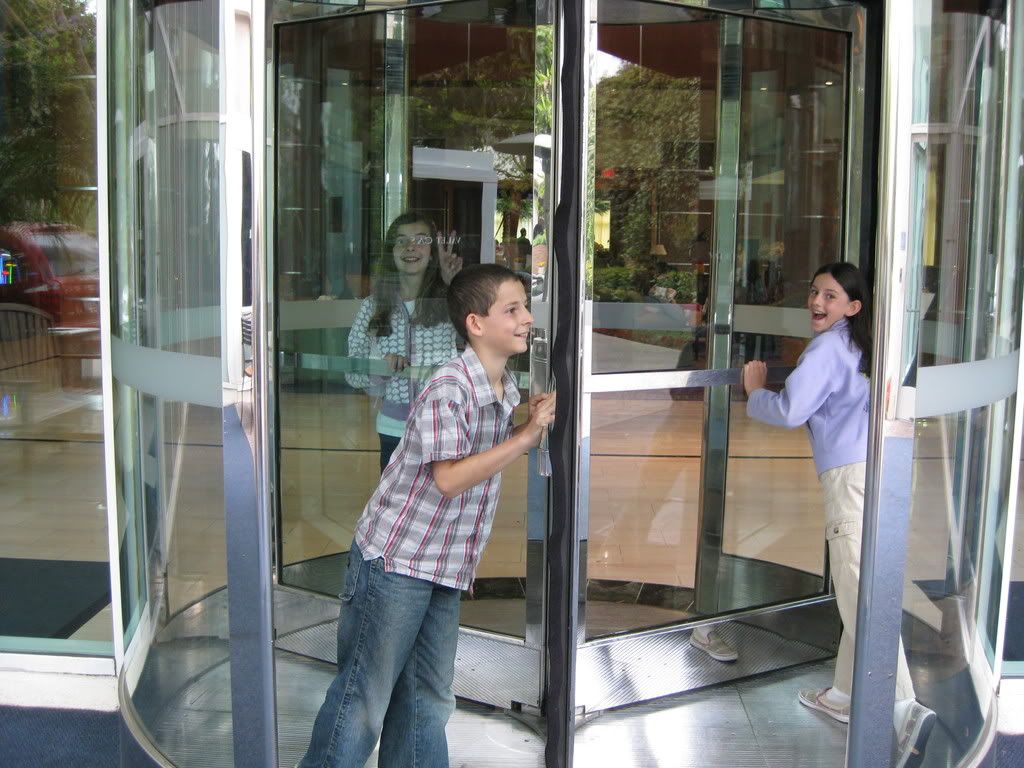 Little cousin came
What's better in the rain than
Cartoons and snuggle?
Ear piercing shop
Where they know even big girls
Need a teddy bear.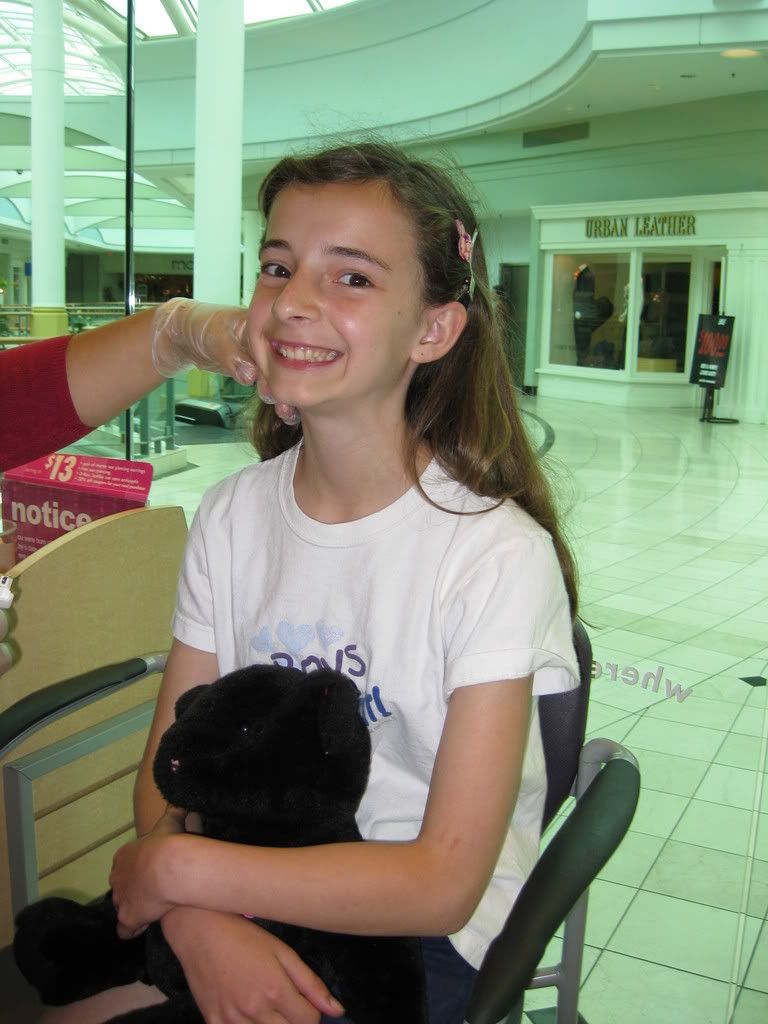 Hotel toiletries
Shampoo, condition, lotion
But there is no soap!