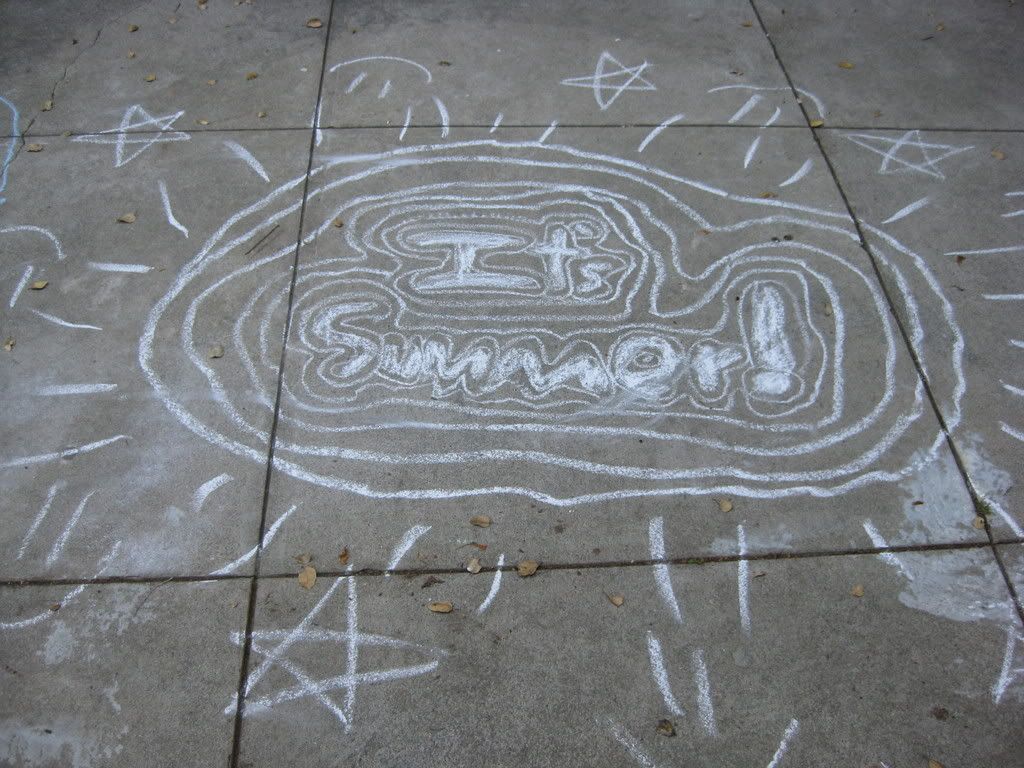 School's finally out for the year. The twins said farewell to their elementary days and I almost didn't cry. Just like I almost didn't cry on their first day of kindergarten there.
It's hard to leave a place we've loved so well. The little school down the street will always be a fond memory. Except for one little thing, for which I got my revenge today.
Thursday is our day to be "morning greeters" who open car doors and help keep traffic moving smoothly on the school cul-de-sac. This has been my purpose in life for the past nine months: to train the nitwit drivers to
pull all the way forward
to drop their little darlings in front of the school. There is a staircase at the entrance to the cul-de-sac and many people stop their cars there, oblivious to all the cars piling up behind them in the intersection. You have to believe me, it was a nightmare when people did this. Some even parked their cars and walked with their kids, ignoring the numerous "No Parking" signs.
So on the first day of school I took the initiative and had the twins stand out there with me with handmade signs that read "Please Pull Forward" and "Don't Stop Here." We waved them forward and took turns opening car doors and greeting them at the correct spot. Our signs caught on, and all the morning greeters started using them.
We volunteered to greet every Thursday, and through rain and cold and rough weather, we've been there, waving our arms to get people to pull forward. Some drivers are so oblivious it took them months to get with the system, even with the Principal helping us. The signs finally fell apart, but the drop-off situation has improved dramatically.
And then today, we held out signs again. I'm just so done with this morning greeter gig. So Wasabi Girl and I made a list of what we really wanted to say, and she printed them beautifully on signs. I wish I'd gotten a picture of them in their safety patrol vests. The signs we held today said;
Go Ahead! Make a Traffic Jam!
Let Your Kid Off Anywhere!
Don't Pull Forward!
Park Your Car Sideways!
We're Just Waving Our Arms For Fun!
Stop Anywhere, See If We Care.
To their credit, every single driver laughed. Many rolled down their windows and thanked us for being morning greeters. Some told me they'd miss me. I'll miss them too.
Nothing like going out with a laugh.