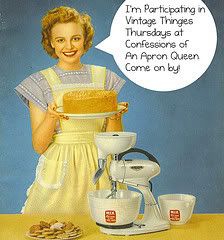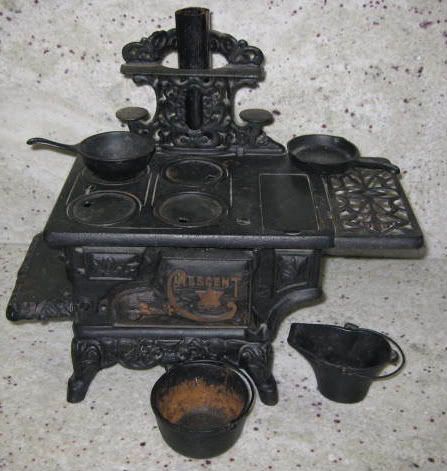 I got this stove from my grandmother when I was a little girl. You can see by the rust stains in the big pot that I played with it with water. I spent hours with this little toy and my kids still play with it today. The door opens, all the little covers come off, and the shelves can be detached. The chimney is a little dented.

I believe these were made in the 40s and were either used as salesman's samples or marketed as toys. There are a lot of reproductions out on the market now, but this is the real deal, and it is very heavy.

When I opened up the oven door to pull a pan out, I could see that somebody had been cooking: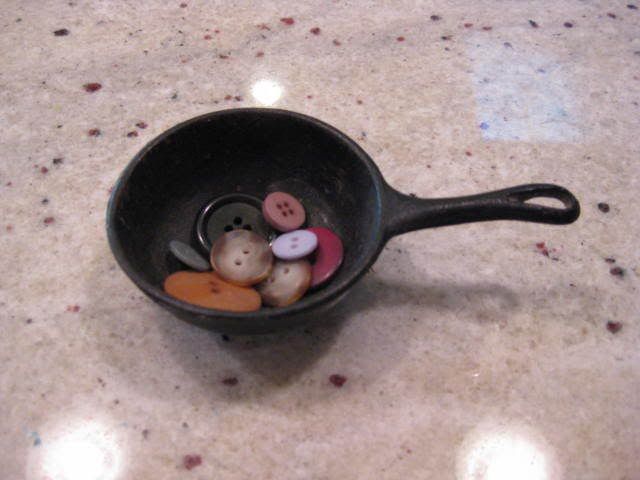 Yum! Want some?

For more Vintage Thingies Thursdays items, visit Confessions of an Apron Queen.