A while back, I wrote some haiku about some beloved cheese. The cheese company found it. The cheese company started following me on Twitter. The cheese company was so impressed, they promised to deliver some cheese!

The cheese got lost, probably robbed by cheese bandits en route. I was crushed. But the cheese company was determined to thank me for my lame haiku. So they sent me this; a nice note on official cheese company note cards (who ever heard of such a thing).



But along with the note, a big box of swag for the kids! Cow toys! cow pens! a magnet and magnet frame! cow tattoos! a cheese slicer (my husband is very excited about that one!) cheesy coloring books! a cow and cheese calendar!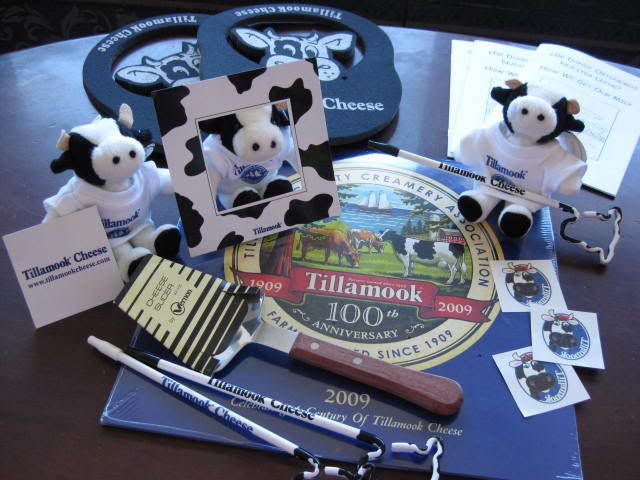 Best of all, we got these cow hats. The kids, being hilarious as they are, have been wearing them almost nonstop. I may have to intervene to prevent them from wearing them to school.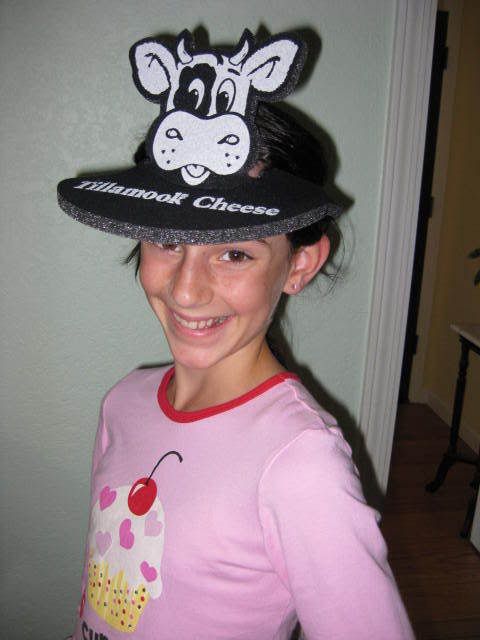 So thanks, Tillamook cheese, for all the fun silly goodies. They're right up our ally.

Now if you'll excuse me, I'm off to write a sonnet to a diamond company. . .