I think Drama Girl is starting to figure out that she has to find some homework answers on her own.

I think I'm starting to figure out that the reason her backpack weighs so much is because she is a hoarder. Let's review the pencil case she left on the counter: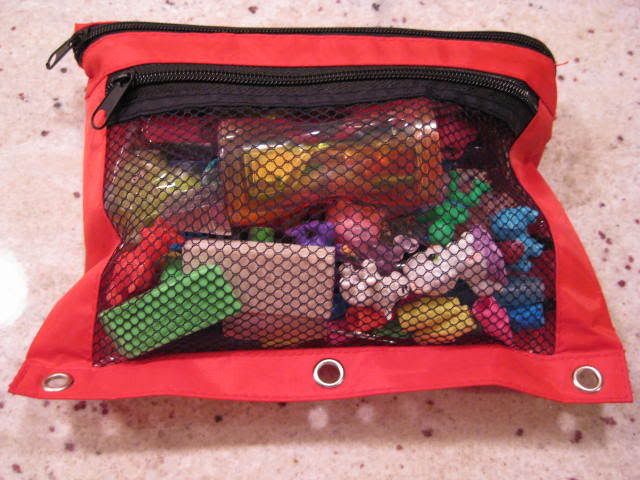 Seems like an ordinary pencil case, right? Let's see what's inside: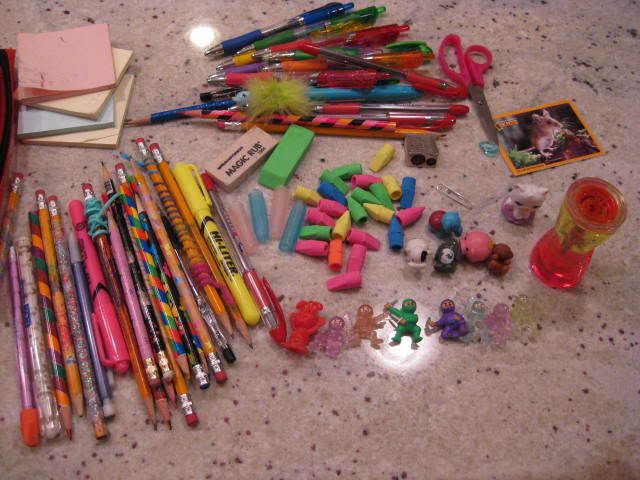 I think the tiny ninjas are a bit much. And she seems to have enough pencils to keep all her classmates supplied. Knowing her though, in about a month she will tell me that she needs to get more pencils. They will be lost in the wilderness of her room.
The twins are ecstatic about starting middle school. Jungle Boy has already asked if he can switch from trumpet to tuba, because the band needs more tuba players. The real question is, does
my house
need more tuba players?
I do know what the Ring of Fire is and where the Pyrenees are -- she just asked me out of context. That's my story and I 'm sticking to it.