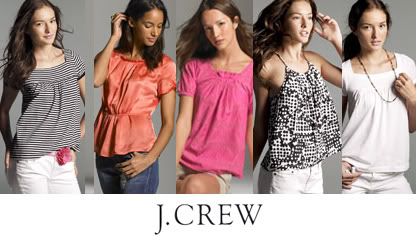 Today's guest post is from another mother of three,
Scary Mommy
. She's fun and funny and I love the pictures of her kids on her blog. When I read this, I jumped up and down screaming YES! See if you agree with me.
We're having a fabulous time at Disneyland and there have been a few surprises. Can't wait to tell you all about it. So while I go play with Mickey some more, please sit back and enjoy today's guest post.
*********************************************************************************
Dear fashion industry,I've never professed to be particularly fashionable. I pretty much wear what I like regardless of what's in style at the moment. I don't read fashion magazines, or care what the hottest celebs are wearing. Sometimes, though, even a girl like me has got to shop. Being in the midst of losing baby weight and desperate for clothing in sizes I don't currently own, I hit the mall. What I found was quite disturbing, and I am begging you to rethink this horrid trend.
The entire mall had turned into one giant maternity store. There was literally no difference between what was on the racks and what I have in my closet as souvenirs from my three pregnancies. The tops were shapeless and over-sized. The skirts, stretchy and flowy. I could have stuffed a watermelon under the dresses-- even the size 0 plastic mannequins looked chunky. As someone who has been pregnant/postpartum, more often than not for the past 5 years, I totally resent this fashion trend. Once you've been carrying a child, and are no longer, the last thing you want is to still appear to be. And if you've never been, do you really want to be a guessing game?
Now, there are some aspects of maternity attire that I would love if you could bring mainstream. Cute, elastic waisted jeans, for instance. They are miraculous- your legs look super long and skinny and combined with a big sweater, no one needs to know about the Buddha belly underneath. Pants with enough give to accommodate an extra 20 pounds? Amazing, and just perfect to wear for that 6 course meal. Maternity underwear is another--- how refreshing to not have it digging, riding or slipping. Bras that don't bulge and shift? Yes! But enough with those damn tops.Let's leave them to Pea in the Pod and Mimi Maternity. You can stick with making clothes that are cut too slim and don't fit the general population. I look forward to voicing my opinion on those.Thank you.