This is how I want to remember this summer. One perfect day last July, on a walk with Wasabi Girl. Technically, I walked, she skated.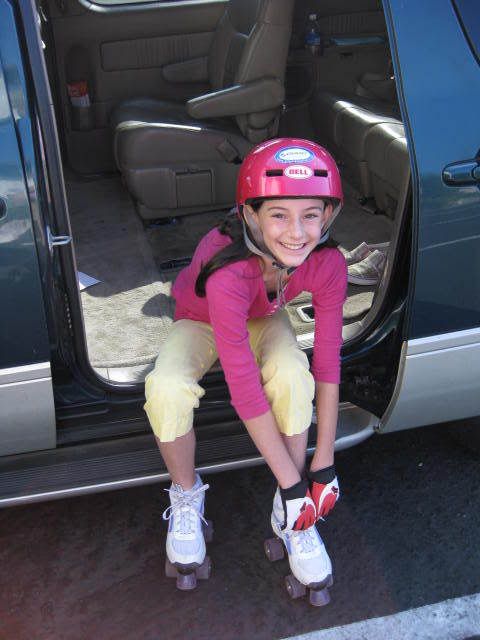 The quilter in me loved all the flowers. She stopped and waited for me while I took pictures.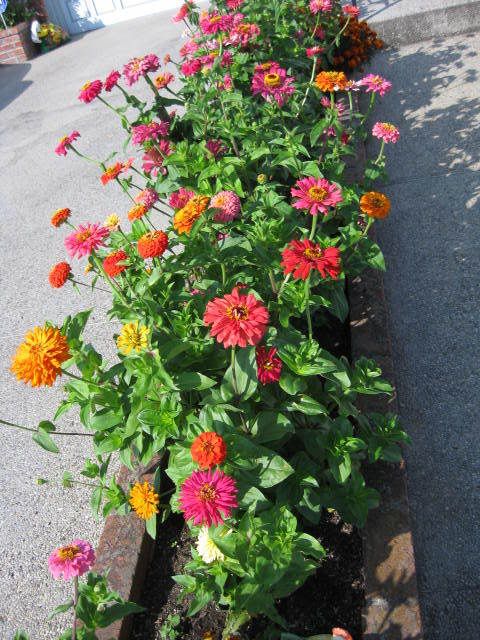 These are my favorite colors. This is what summer feels like to me.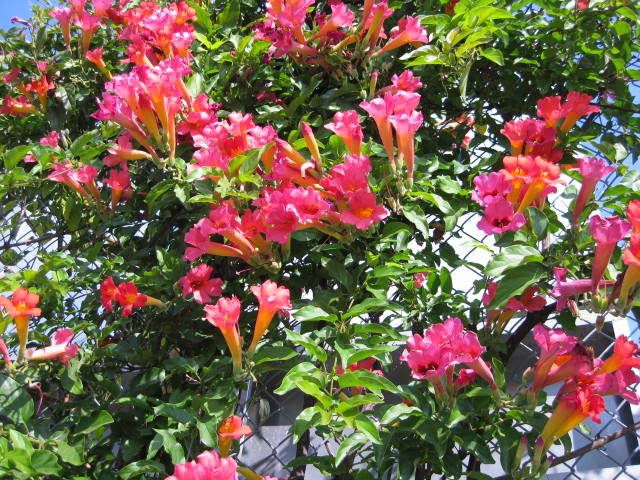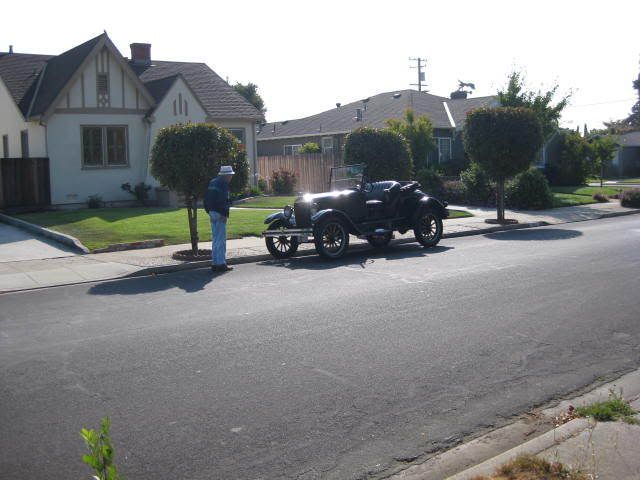 This guy got in this car and drove it. I'm sure has a whole story about this car. Wish I knew it. Looking at this picture reminds me to take life in the slow lane when I can, and enjoy the ride. Time flies.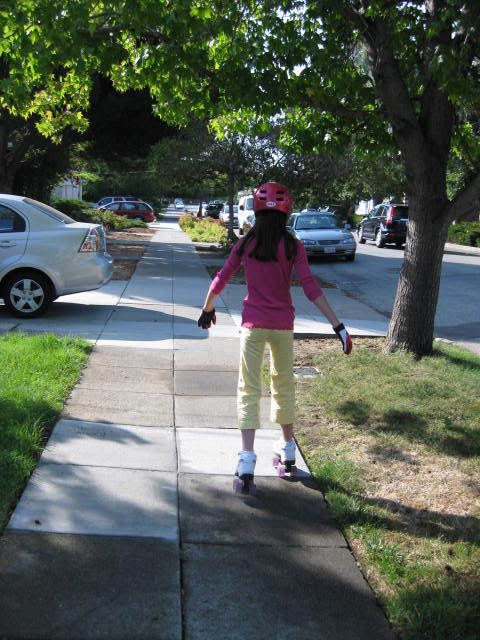 Wasabi Girl would skate to the end of the block and then back to me. She is my kid who stays close. Her independence is quieter than the others. This image will always help me remember this perfect day. I'm going to pull it out and look at it in January when it's cold and gloomy. And then I'll look at it when she moves away from home someday, and I'll remember that she always came back to check in, because that's the way she is.

*********************************************************
Coming tomorrow: About that harp

*********************************************************
Responses to comments from yesterday: Making Heroes

Lidian, I think some young people just get infected with a dance bug! It certainly surprised us too. noble pig, thank you! I'm just along for the ride at this point. The support isn't too hard, since his dance teacher isn't charging us for most of his lessons. She wants to give him every opportunity to work now, while he's a perfect age and so enthusiastic. He just sort of lives at the dance studio. Jocasta and Denise, I think it's wonderful and rare that someone can find something like this that really speaks to their heart. It's fun to watch. Cynthia, it is a good goal to support what's important to them in the present. I keep reminding myself that next year it might be something else. *TONYA* LOL, I didn't expect you to read them all. Darn kids always get in the way of our blogging time, don't they? And I love that he loves it so much too.