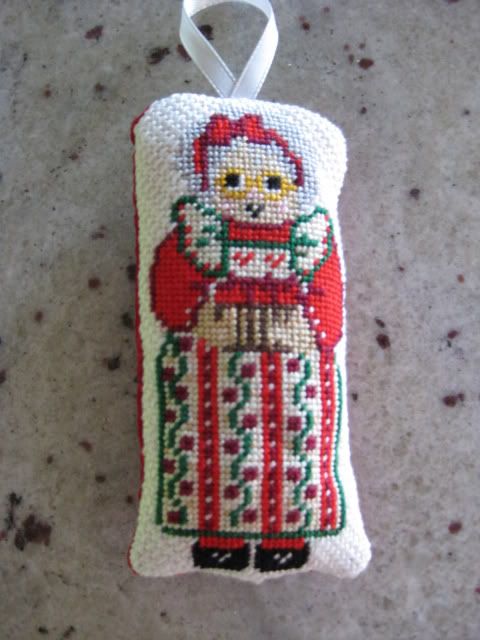 I'm going to start holding myself accountable for the stacks of unfinished projects around here. Here is the first, an ornament that I assembled yesterday. I'm afraid you're going to start seeing more and more little Christmas projects as the holiday gets closer.

I'm not sure what Mrs. Claus is holding - maybe an accordion? I think it's supposed to be something she baked. I love the vagueries of tiny needlepoint projects.

Let me know if you suffer from unfinished projects (of any kind) and maybe I'll start a blog carnival.

Hope you have a great, productive weekend.