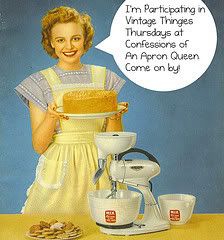 I guess it must be obvious at this point that I'm fond of pink. I couldn't resist this vintage plant stand when I found it. And what do you do when you have a vintage plant stand?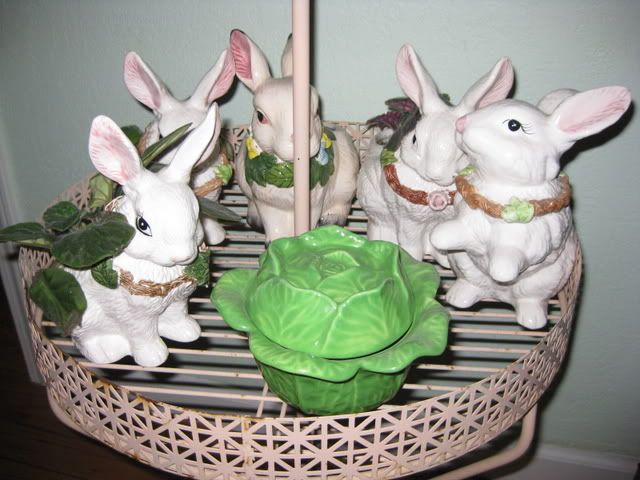 Fill it with bunny planters, of course! These aren't particularly old, and I can't remember where I found the cabbage dish, but it seems to fit in with the rabbits.

If I keep doing these Vintage Thingies Thursdays, eventually you'll see my whole house I think. Go visit the Apron Queen today to see more wonderful vintage things.