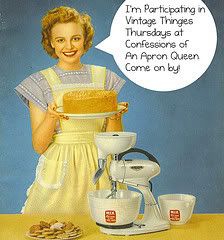 Here is the headquarters for my creativity when I'm not at my sewing machine. I'm showing it in it's usual messy glory. I've got a wastebasket full of threads, works in progress on the table, pattern printouts from the internet, different threads and pincushions and a coaster for my mug of tea.

This is where I plant myself when I get a spare moment. It's a jumble, but functional.




The real beauty of this table, though, is what's inside. It's an English sewing table, and if I clear the stuff off the top you can see the beautiful silk-lined interior. Very functional, although I think in the old days they probably didn't keep as much junk on top of it.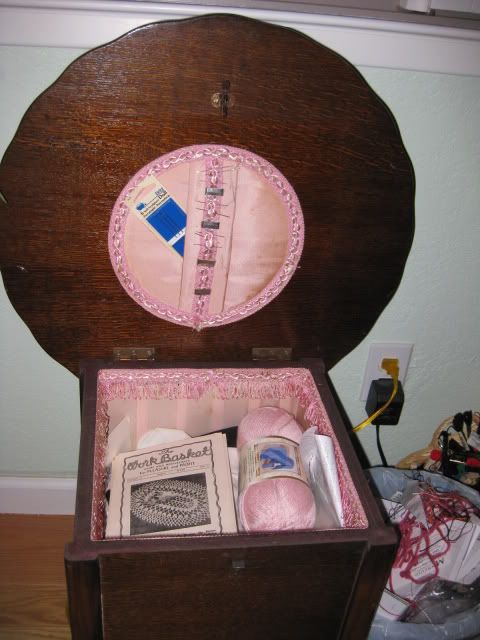 For more vintage goodness, visit Confessions of an Apron Queen today.