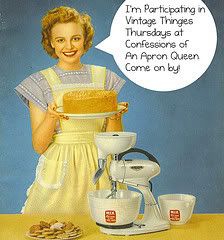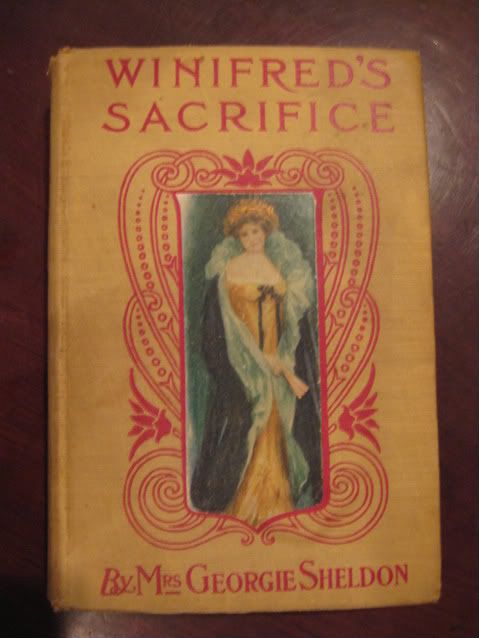 I have quite a few novels from the turn of the century, and this is one of my favorites. Not only do I like the cover, but it's a good read. It's by Mrs. Georgie Sheldon, copyright 1899. The pages are a little yellowed and brittle, but it's been well loved and cared for, and I think I know why.

Don't you just hate it when you're sitting in your opera box next to the elderly robber baron you were forced to marry to pay off your father's gambling debts and save his house on Long Island, when you look across and there in a box is the love of your life who you thought was killed by Indians way out West but was really found by a crazy old prospector who turned out to be distantly related to you?

That love of your life, who saved you when you were sleepwalking close to the edge of that cliff, but luckily he just happened to be walking by there in the middle of the night. The same dashing young man who saved you when you were careening down the hill in that runaway carriage that you jumped into to save the life of the baby inside.

What to do? You'll have to read the book yourself to find out. Here's a hint: it has a happy ending, thanks in part to the crazy old prospector.

For more vintage goodness, visit Confessions of an Apron Queen every Thursday.