Last year we adopted an elf for the Christmas season. Seemed like a harmless thing to do. We heard that if you left out a nice letter for Santa with some water and saltine crackers sometime after Thanksgiving, then he might let one of his elves come and stay with you for the Christmas season.

The problem with elves is that they can be a bit mischievous at night, and apparently they are so bad at time management, that they fall asleep in the middle of whatever they happen to be doing. So kids awaken each morning to find their elf someplace unexpected.

Our kids left the letter on the mantle (where Santa always picks up his mail) and dutifully set out crackers and water every night before bed. (There's a whole story behind the crackers and water, but I'll save that).

Our elf, named Duncan, arrived one morning with a little letter of introduction. We soon learned that he was a bit of a naughty little guy though. One night we forgot to leave him some crackers so he dug them out of the pantry himself and redecorated our village.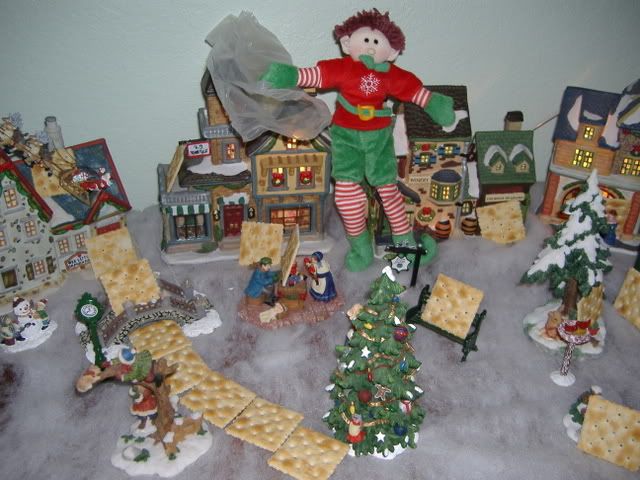 One day the kids were thrilled to find that his friend Meteor the reindeer had joined him. Duncan and Meteor didn't always play nicely however, and we often found them in the morning doing things like this: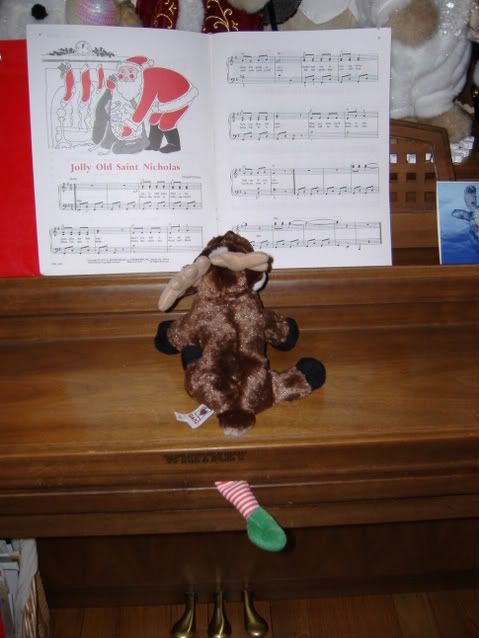 Apparently they held roller-skate races one night.


But Duncan often appeared in the morning with gifts for the kids. So he was forgiven.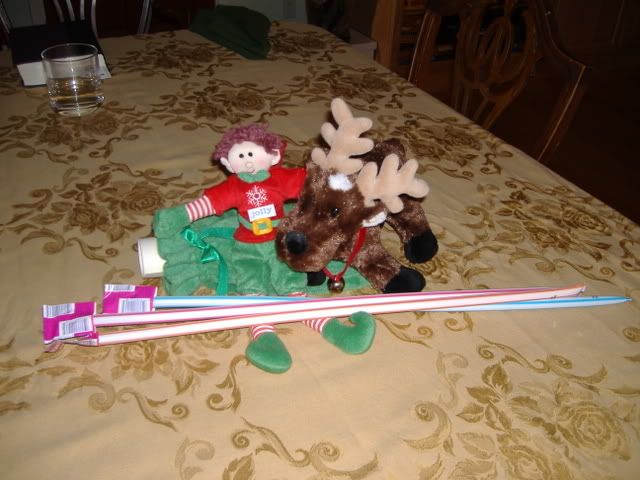 On Christmas Eve, we all said goodbye and Duncan went home to the North Pole with Santa. I have a feeling he'll be back this year though.

If you would like to play along at your house, I suggest you check out Elf Magic. You can either use one of their elves, or find your own. There are lots of ideas from other adoptive families there. Elves have been known to keep blogs and myspace pages. It's a pretty funny little tradition.