I finished up the vegetable abduction tea towel. Makes me smile. Hope it makes the kids want to help with the dishes!



And just in time for Christmas, a holiday pincushion from a pattern at Bird Brain Designs.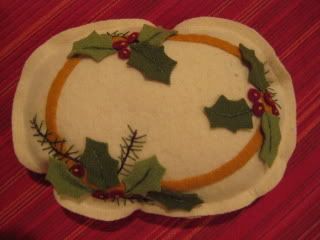 Join in and let us see what you've finished up this week.



Christmas plots are starting to hatch around here. I found this letter from Wasabi Girl on the table:


Duncan is the elf who came to visit us last year. Meteor is his reindeer friend. The elf wont come until he's lured with saltine crackers though. Let's see if the kids remember. Stay tuned.