I got a few little things done this week; here's a pair of shopping bags from the fabulous pattern on craftster. These will be a Christmas gift.



A little felt candle mat from the free pattern this month at Bird Brain Designs. I was going to give this as a gift, but I think I might keep it. I'm so selfish. I love their patterns.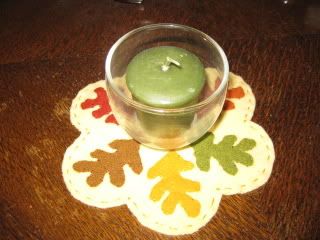 Finally here is a simple little baby quilt I made for a special baby who is not yet born. Some kind of record for me, actually finishing a quilt before the baby arrives. I don't know if you can tell, but it's different dog-themed fabrics. All flannel, so very soft.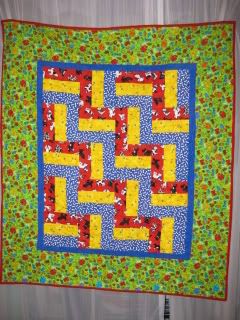 What have you finished up this week? Link up and tell us about a craft, or a book you've read, or a project of any kind. Let's celebrate the things we do that stay done (unlike laundry and dishes!).