I love amaryllis flowers at Christmas time. This year I tried a new variety "United Nations." I was so excited on October 22 when I received these in the mail:




I soaked the roots for a few hours.

I planted them, watered them, and waited. And waited. On December 20, they started to bloom.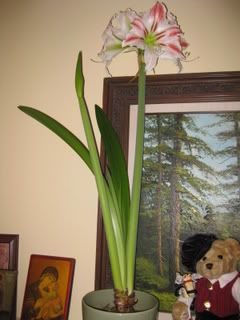 I do love them, and they are by far the tallest variety I've had yet, but I think next year I'll go back to my old standby "Clown" variety. They have a little more red and look a little more like candy canes. But these are gorgeous, aren't they? Worth the wait.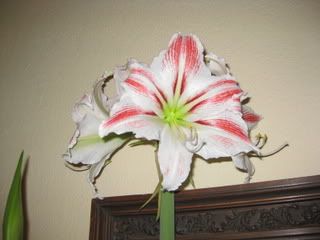 I get the bulbs from the Amaryllis Bulb Company. I've always had great success with them.


What has the elf been up to?
Duncan got into the wrapping supplies and decorated his little friends.