Love it or hate it, it's that time of year again. Christmas music time. The time when some radio stations play the same 20 Christmas songs endlessly, and nobody stops to wonder about Sammy Davis Jr, Bette Midler and Barbra Streisand singing about the Lord's birth.

You can tune it out, but you can never really escape. It's in stores, on commercials, and popping up on blogs. It takes a fair degree of cynicism for those who celebrate Christmas to say they hate Christmas music, but who can blame them when the most hackneyed, overplayed tunes get the most air time?

There are some offenders that I personally can't stand;

Anything by the Beach Boys or Elvis.
"Do They Know It's Christmas Time?"

"Last Christmas" by Wham
But there is so much
good
Christmas music out there that it's worth seeking it out and listening to it. I have a hundred Christmas albums but there's one thing I turn to even more this time of year than my ipod.
Accuradio.com
They have over 30 different channels of holiday music alone. You can listen to reggae Christmas, or Broadway Christmas, or new music released this year. If you can't find something you like among their mixes, you can make your own. Best of all? You can check off the artists you don't want to hear. Bye-bye Beach Boys and Elvis for me. When a song is playing you can click on the album pictured and go right to the Amazon link if you're interested in buying it. While you're at accuradio, check out all the non-holiday genres of music they host. I love it.
This is just my own opinion, and I was not paid to endorse this product. Accuradio is free.
What has the elf been up to?
Sharp eyes spotted a little bit of his green shoe peeking out from a cookie jar.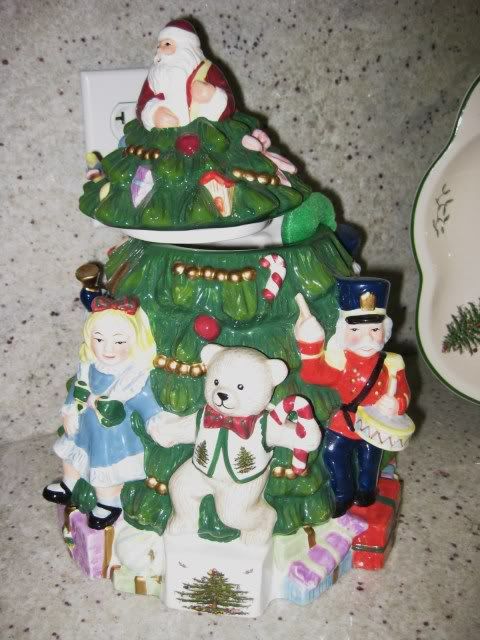 I get the hint. The jar is empty. I need to get cooking.