Saturday was our annual cookie party. The intent was, as always, to decorate beautiful cookies and exchange dozens of the home-baked delicacies. I used to do this with my girlfriends before I had kids, and I have fond memories of those lovely afternoons.

Let me warn you right now, if you want to see beautiful cookies, you better click over to The Glamorous Life Association and read about her cookie party. Or if you want to see children cooperating and building a beautiful gingerbread house, head on over to Who Says 8 is Enough? because you wont find any of that stuff here. We do it big and messy. With extra sprinkles.


Drama Girl with her BFF. The table is loaded with naked gingerbread cookies, dozens of little bowls and teacups of frosting, and sprinkles galore. We had 13 kids all at the table at once. I didn't seem to have a free hand to grab the camera at that point.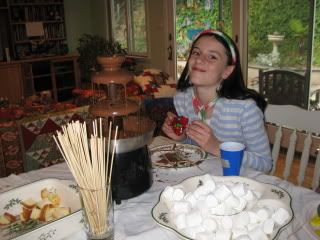 Wasabi Girl enjoying one of her coookies by the chocolate fountain. You have to be a real masochist to set up a chocolate fountain and sharp objects when you have a house full of pre-teens on a sugar high.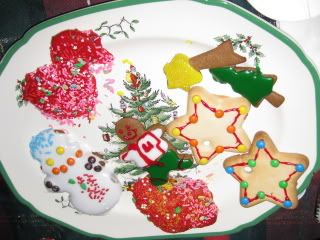 The finished cookies ran the gamut from cute to sprinkle overload. Funny thing, the kids didn't seem to mind eating them anyway.


Jungle Boy and his friend decorated amputee cookies, complete with "blood" on the stumps. Lovely. I have no idea what shape that red blob was previously. I can vouch that there is a cookie under there though.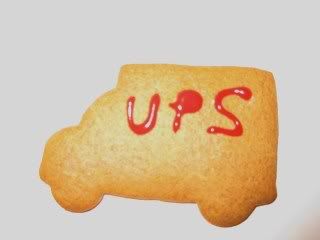 I did this one. It's one of my favorite symbols of the season.


What has the elf been up to?

The kids didn't find him this morning, but I happen to know he's been sampling the eggnog ice cream.