Today's finish is another needlepoint. I finished stitching this a few months ago but I finally pulled out the velvet this week to make it into a pillow. Please oooh and aaaaah at the velvet cording I made all by myself. I am really not an expert at this.




Of course, everything in this house belongs to the cats. Here Andy has joined Ann on the favorite chair of our cat Nina. Hello cat hair.




Add in your link and tell us what you've finished up this week. I promise to ooh and aah for you!




What has the elf been up to?
Duncan rode in on his sleigh this morning with a bag full of treats.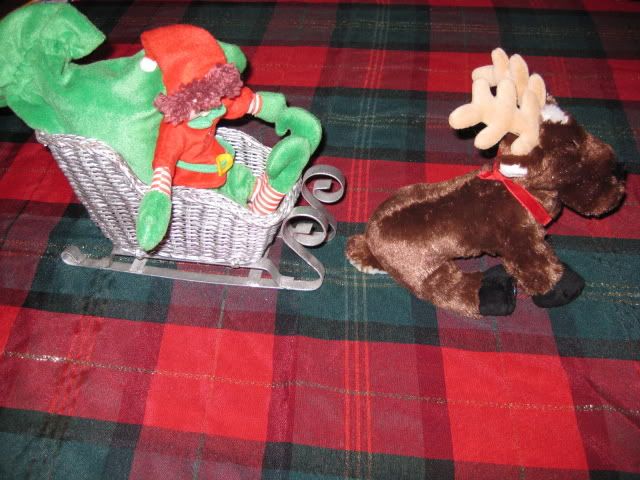 Wasabi Girl was excited to see that he brought an elf-ornament full of Hershey kisses for each kid. What a goofy face in this picture!