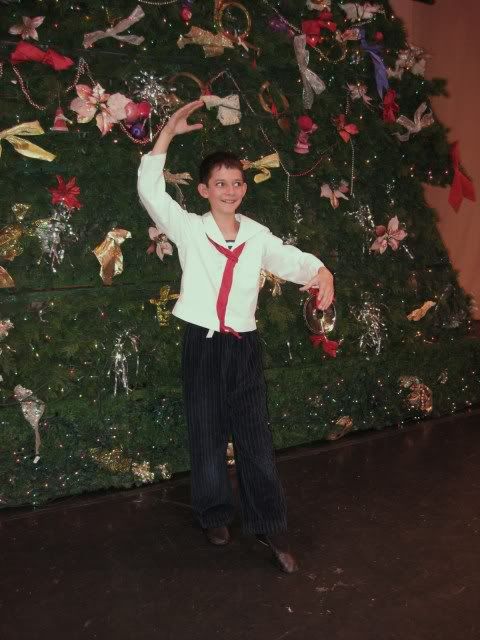 Mom, I feel pretty silly posing for you like this.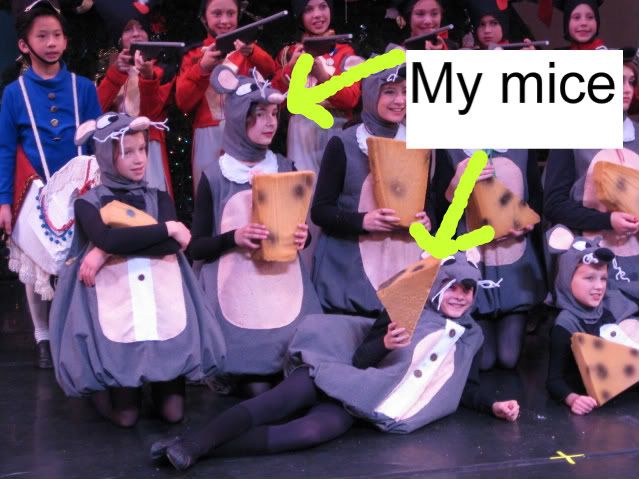 What you don't see in this picture is how Drama Girl kept beating her brother on the head with the foam cheese between takes.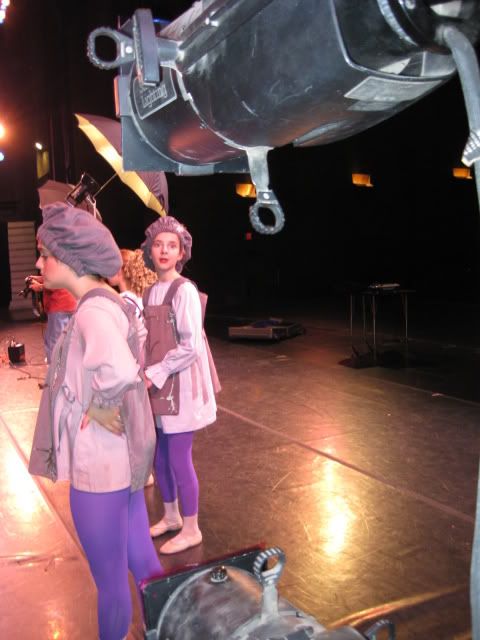 The only picture I have of Drama Girl in her page costume, because she really doesn't like the costume. I love it. Especially the hat.

Why put makeup on my son when he can have a beautiful teenager do it? It was funny how many of the big girls volunteered to make him up. Notice the tiny little black sheep in the background. She was adorable.
What has the elf been up to?
Duncan has been scampering all over the past few nights. He listened to a Christmas story with the bear family:
He got into the freshly-baked gingerbread cookies (I don't know how he resealed the bag):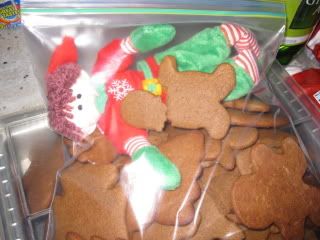 He was found playing with the beads and wire on the craft table: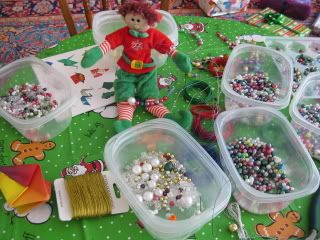 He found the stack of Christmas cards I was addressing and addressed one himself: