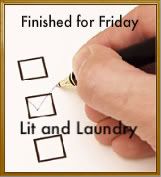 Welcome old and new readers to my weekly incentive plan to get projects done. Join in with a link to a project you've completed recently. Mine happen to be crafty - yours might be a clean closet or a book you've read. Thanks for playing along!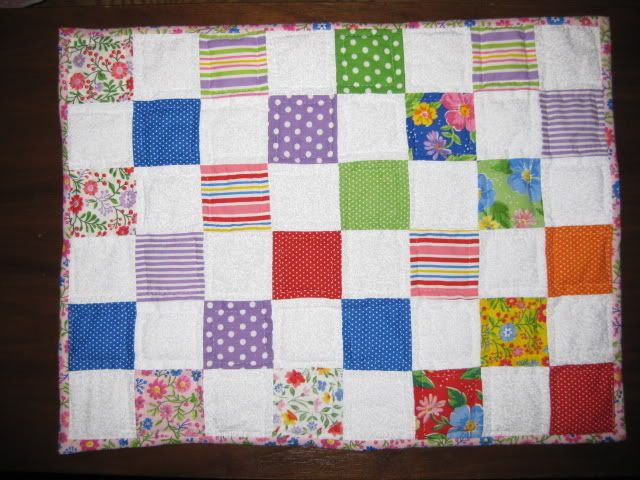 Today's finish is a doll quilt, made from blocks leftover from a quilt I made for Wasabi Girl. I hand-quilted it, which gives it even more of that authentic "made by an incompetant 7 year old" look.
The girls have outgrown dolls for the most part, but they both begged to have it. I think it's going on my mini-quilt wall for the time being.
Now let's see what you've been up to. And don't forget! Today is the last day to
enter my giveaway for a pair of troll totes
!