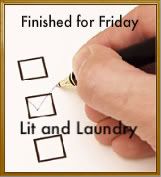 I hope you can join me with something you've finished up this week. Please add your link to Mr. Linky and grab a button from my sidebar to link back to me if you're playing along.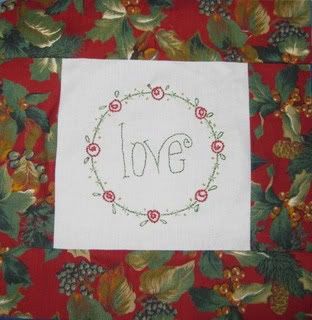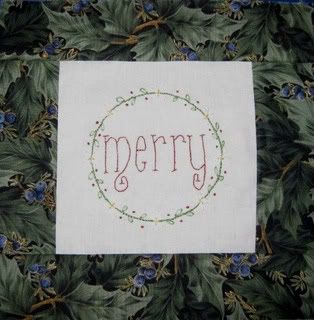 This week the kids were home from school and we had days and days of rain. Good stitching weather. I have a lot of works in progress, but a few little things that I actually finished. These two embroidered blocks are from the
"Christmas Wishes" block of the month project
offered free by Gail Pan. I just love them.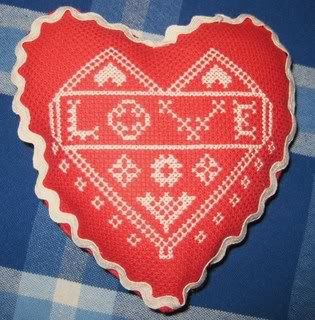 OK, I know Valentine's Day is over, but that doesn't mean I got everything done in time. This is another free design from
The Workbasket
. I did most of this one while sitting with Drama Girl watching an old BBC production of "The Six Wives of Henry VIII." She's studying Katherine of Aragon for a school project. It was a perfect movie because Queen Katherine is doing embroidery in almost every scene.
Now it's your turn! Thanks for playing along.