My husband and I have talked with the kids about how mommy will need some extra help while she is recuperating from her surgery this week. They mused on their favorite screen servants and vowed to do as well.

Drama Girl says she will be Lurch. She is practicing saying "You Rang?" in her deepest, slowest voice.



Wasabi Girl has chosen to be like Manuel in Fawlty Towers. She's practicing saying "Que?" and misunderstanding all instructions.


Jungle Boy says he'll be just like Kato from the Pink Panther movies. Always ready to spring out and attack.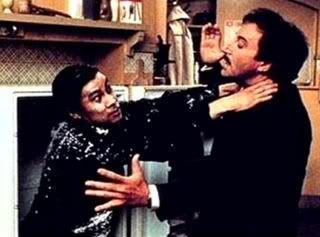 This is Nurse Nina. Although she is the most devoted of my assistants, she always takes long breaks and is quite vocal in her insistance that the best form of therapy is "cat-petting," which she says lowers blood pressure. I think she may be right.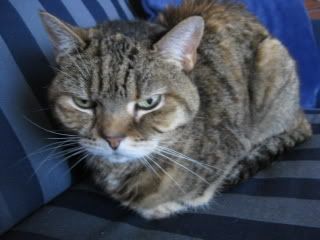 I'll be lucky if I get a cup of tea from any of them.

This little beauty I have dubbed "Mr. Bendz." See how happy this woman seems? It looks like she just wants to hang out all day with her leg in that thing. I gave mine a test drive yesterday. It's not exactly silent, and it bends the hip way up, but I guess I'll get used to it. He and I will be spending a lot of time together. He's my least favorite assistant.


Thank you for all the good wishes! They mean a lot to me. Tuesday is my surgery, and I'll post when I can.