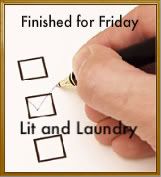 It's almost Easter for us, so my brain and crafting planning is jumping ahead to what I need to do next. For Christmas, I've got this month's block of the month done on the Christmas quilt.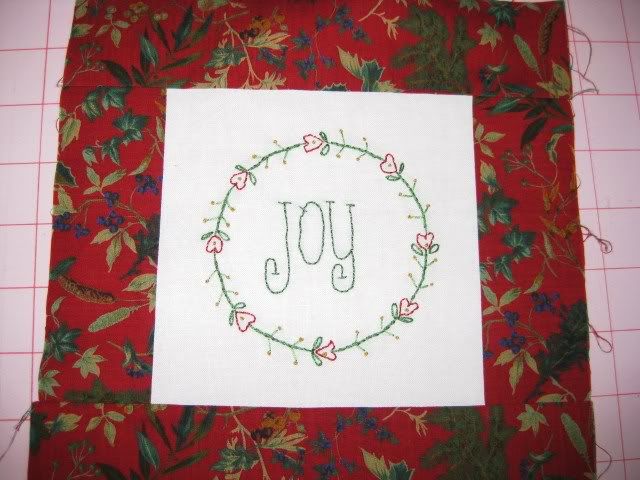 I've got the first three blocks done on a big Halloween quilt called "Hocuspocusville" from
Crabapple Hill
. It will have a total of 12 embroidered blocks. Wish me luck on getting this all done before Halloween.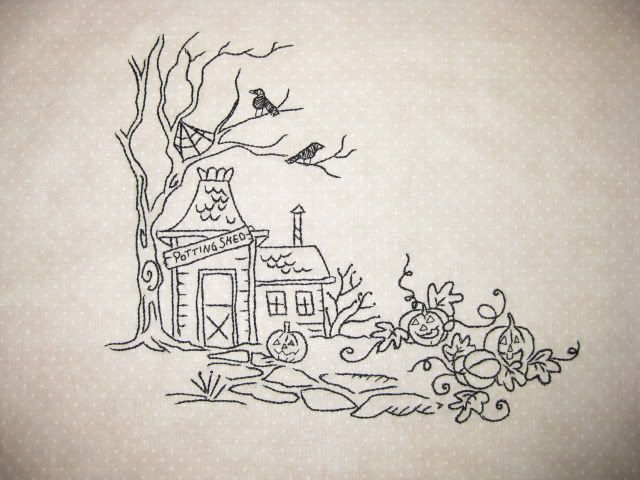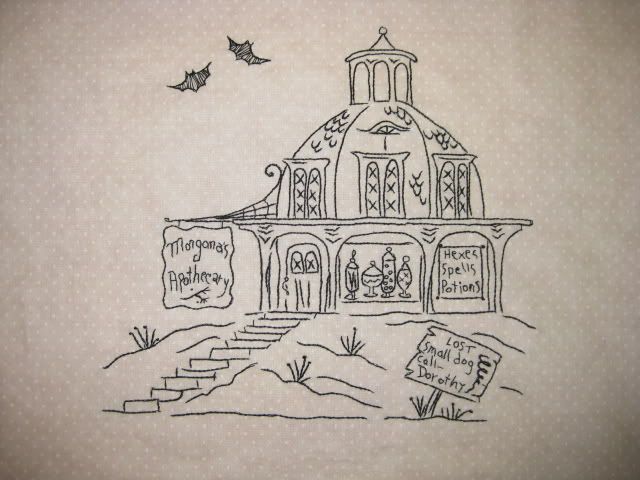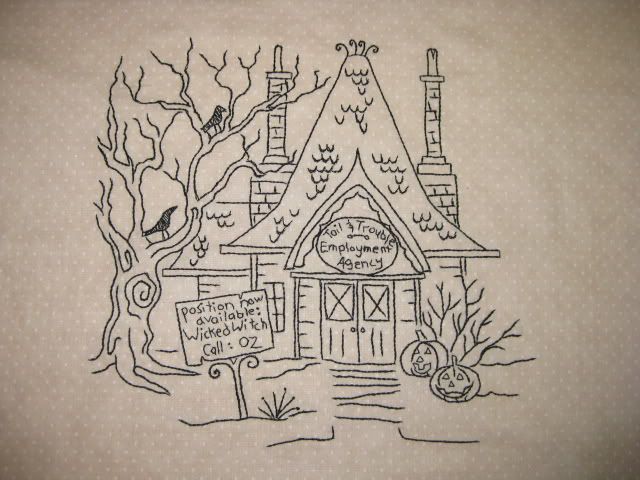 I love the funny little details in this quilt. "Toil and Trouble Employment Agency." Snicker.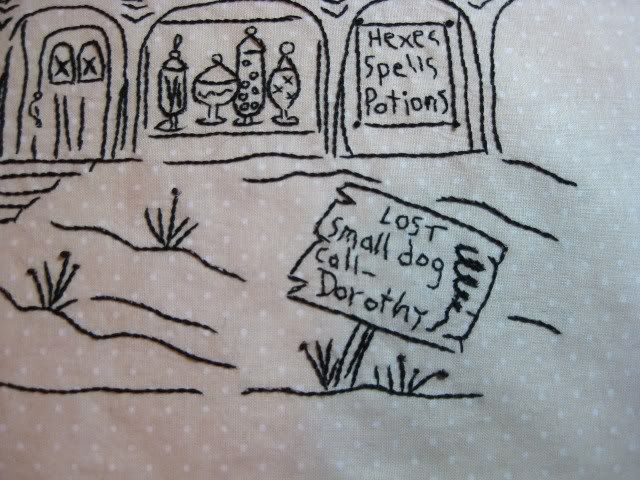 There are several references to the Wizard of Oz and Harry Potter. It actually stitches up pretty quickly since there are no color changes.
I'd like to make something for the 4th of July, but it's almost too late. I'm that slow to finish things.
Did you get any projects done this week? Maybe something around the house? Finish a book? If you have a recent post, I'd love to have you link up and share. Then please visit the other participants. And have a happy holiday, whatever the next one is for you.