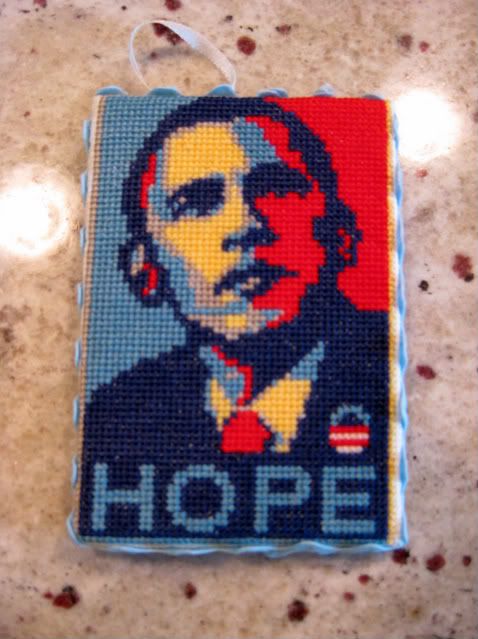 An icon of our times. It's very small, so I finished it ornament-style. If you would like a pattern, it's free with orders over at Subversive Cross Stitch. I warn you however, the patterns there are not for the easily offended.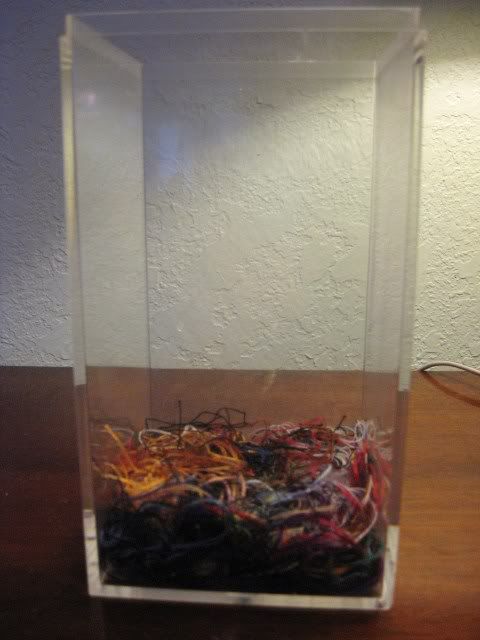 And here, a few days early, is my collection of orts for the Totally Useless Stitch-Along. This represents only a few weeks, so I'm pretty far behind the other stitchers I think, but still, this is what passes for excitement in my world.

If you've done something more exciting than collect scraps of thread, please share. Add you link below and let us know what you've been up to. Grab a button from my sidebar for your blog if you'd like.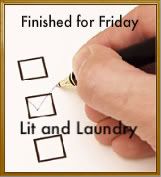 Have a great weekend!