This week (okay, actually late Thursday night) I finished up a couple of ornaments for this Christmas. These will be gifts, and have been personalized on the backs.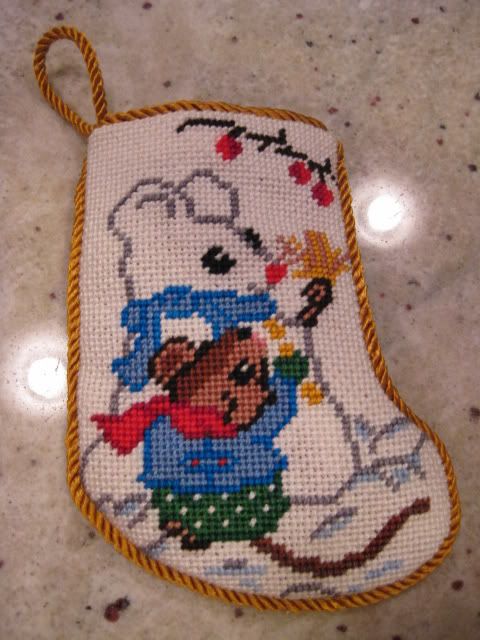 For some reason I decided to finish this like a real stocking, with lining, so I could put a tiny present in it. Sadly, my brain cramped when it came to remembering how to do a stocking with a lining, so this took about 3x as long as it should have.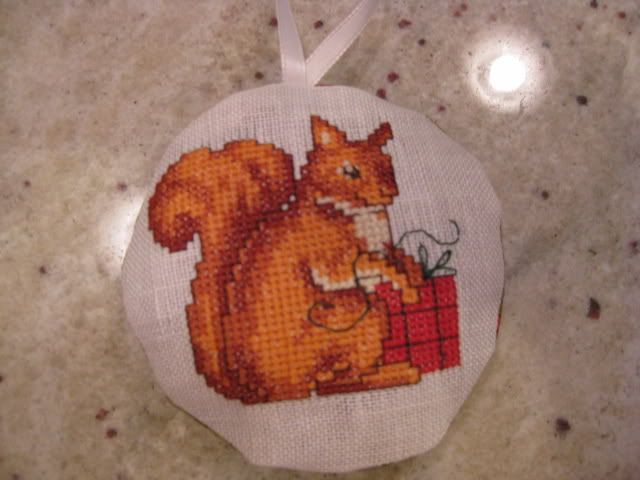 I might add trim around the edge of this one too, but it still counts as a finish for today.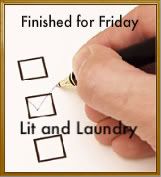 Please join in, with any recent post showing something you've finished. A book, a project, a sandwich. Whatever. I promise to come and applaud. Please visit the other brave souls who link up too. You can find my button over in my sidebar if you'd like to put it in your blog. Thanks, and have a great weekend!