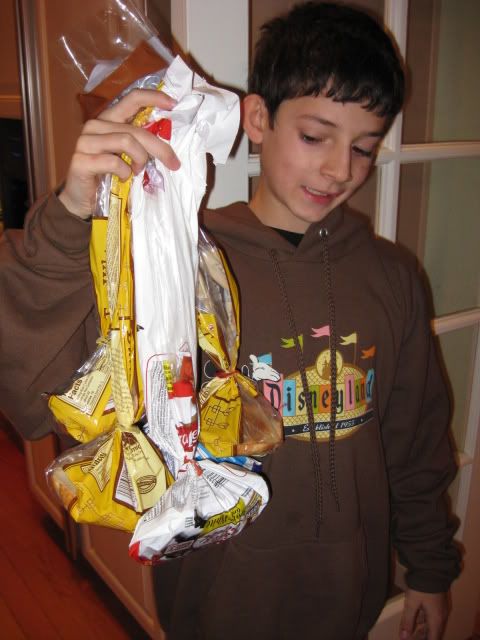 This is a typical day in our house. Somebody goes to make a sandwich for their lunch and complains that "there's no bread!" Here Jungle Boy is demonstrating the no bread phenomenon. All those bread bags? Contain the ends, which apparently are poisonous, because nobody eats them. My husband always calls the end of a loaf of bread "the hub" so now the kids call them that too.

Nobody eats the hubs from regular bread. But get some nice French bread from the store? Suddenly everyone is begging for the hub. Whatever.

Wordful Wednesday is hosted by Angie over at Seven Clown Circus. Go join her and read some great photo stories.