Welcome to another Finished for Friday. I hope you can join me and show and tell anything you've accomplished this week. First up, another block for my "Hocuspocusville" quilt.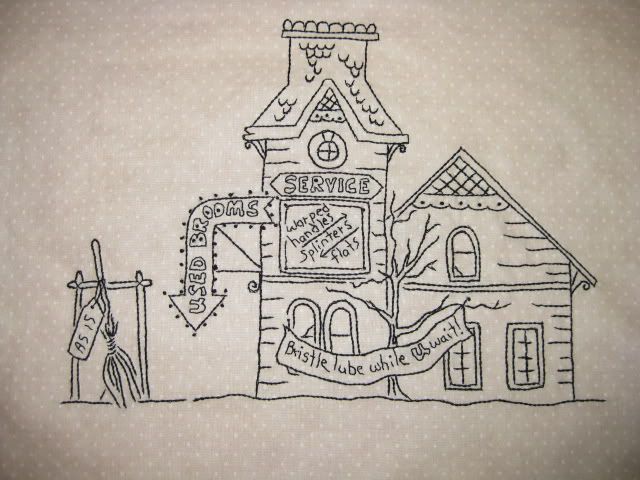 When I bought this pattern at a quilt show, the woman who sold it to me said that she had embroidered each of the blocks in an evening in order to get the quilt done in time for the show. I'm in awe. Either I am a really slow embroiderer or she was really fast.

Also this week, Drama Girl had a call back for her "Fiddler on the Roof" audition. This time the director had her read for Tzeitel. We'll find out if she's cast next Tuesday. Fingers crossed.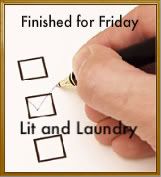 Your turn now. Show us what you've been up to. You can grab the code for this button from my sidebar if you'd like. Thanks for playing along!