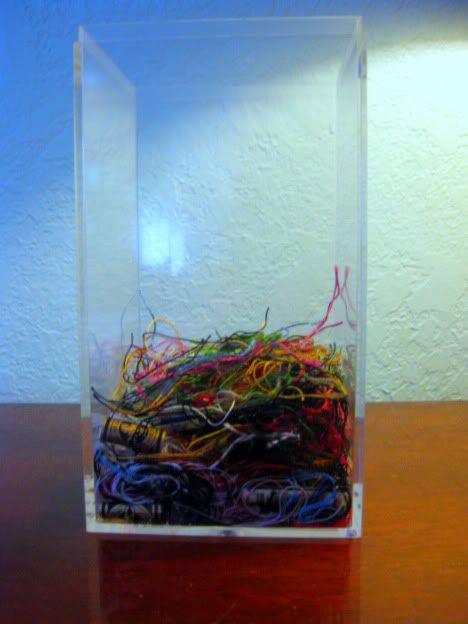 I know, I know. The new moon came and I didn't report on my ort collection. I received thousands of emails from distressed readers who were staying up all night hitting the refresh key.

I'm sorry I'm late. Really unpardonable. Here is the monthly ort collection in all its glory.

I'll try harder to stay on top of things next month. In the meantime, check in with YoYo at Dragon My Needle to keep up with all the stitchers participating in the Totally Useless Stitch Along.

And here I thought this was one stitch along I could keep up with. Apparently not.