I'll admit this post is going to be like watching paint dry for some people, but I'm proud of this week's finish. I've spent hours sorting through and measuring my fabric stash and actually writing down my yardages.

For each cut, I used a pair of cardboard comic book liners (find them on ebay or comic stores) and folded the fabric around them, after writing down the amount. Now instead of messy piles I have these nice neat mini-bolts I can grab.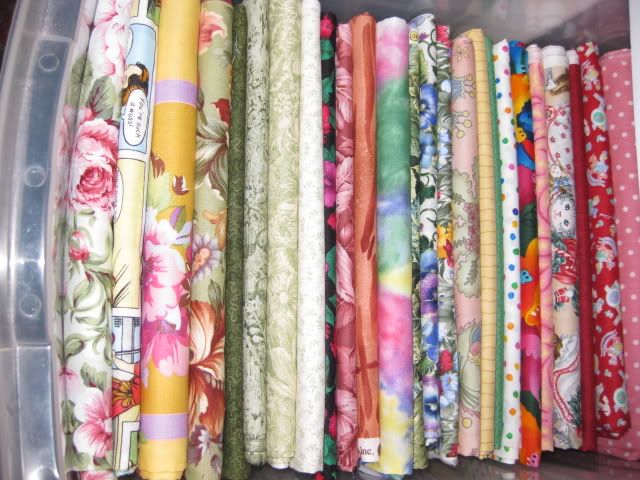 I need to sort them out by color, and I spared you pictures of all of them - there's a lot more. I clearly have a split personality when it comes to quilting. That's the fun though. A lot of these are leftover from quilts I made for kids or babies or friends. Some will be quilts for me, and some are going to go into charity quilts. I love them all.

Fabric to a quilter is like paints to an artist I think - the more to choose from, the better.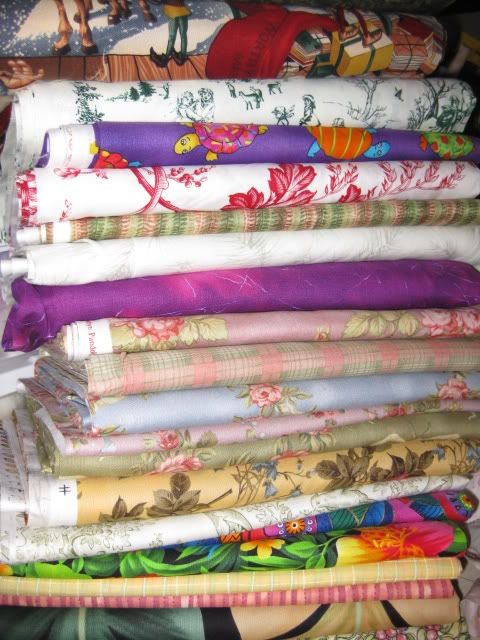 I'll also add that this week I adopted two kittens and learned how to use my new Kindle - more on the latter in an upcoming post.

Next week's Finished for Friday is a biggie for me. Hope you can play along. If you're in for this week, feel free to grab my button from my sidebar, and add your link to Mr. Linky below. I love seeing what everyone's been up to!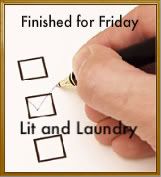 Hopefully I'll have the new Linky system working next week too. In the meantime, please click on the box below to add your link for today. Thanks!