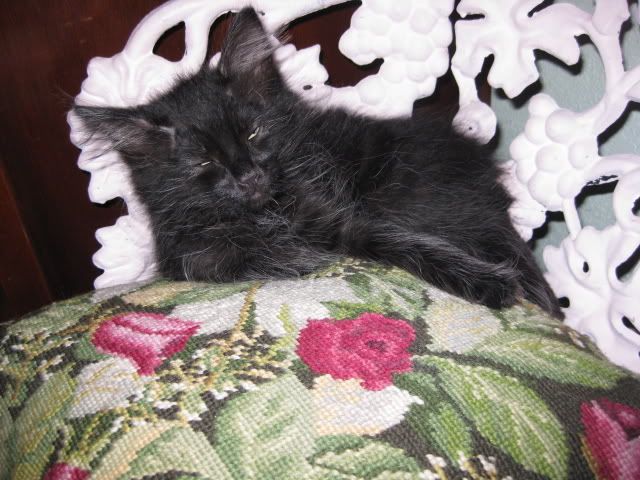 Falling asleep on a needlepoint pillow. This picture makes me sleepy.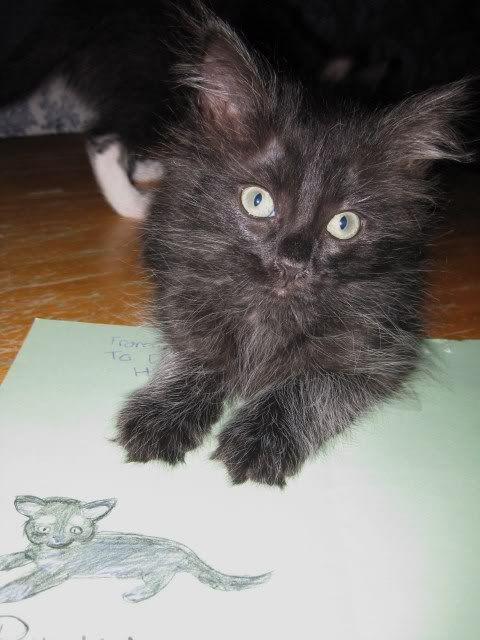 Dumbledore with a portrait drawn by a neighbor.



Dumbledore fell asleep in the doll bed and my son put a quilt over him.







Hestia with a teddy bear. Can you tell she's reaching out her paw towards the camera?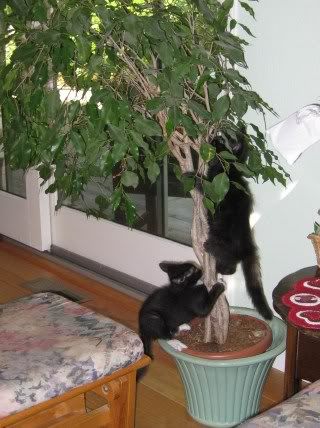 A bit naughty


Who's happier? Hard to tell.