When a string breaks,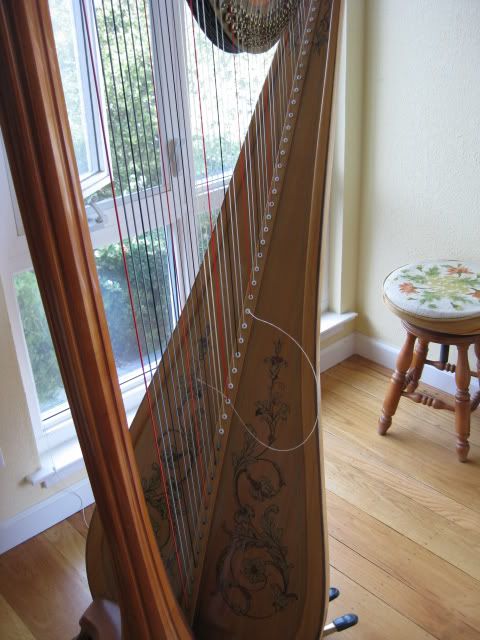 It makes a great cat toy, even for my 18 year old granny who never moves. Thanks in part to the dentist cotton that I use to make the knots at the end.


Poor old cat, you can almost count the teeth she has left. This is the most playful she's been in a while. And for those of you worried that she's being a cannibal by indulging in catgut, fear not. Harp strings are made from sheep intestines. Now you know.