Jungle Boy was on a 5 day campout at Yosemite this weekend, but sadly his trip was cut short because one of the scouts got sick. Still, he came home filthy and happy and full of stories to tell.

The girls decided they wanted to use the tent to camp out on the lawn. Their concept of roughing it is a bit different than your average Boy Scout's. I took a peek to see what they'd set up. This is what I found.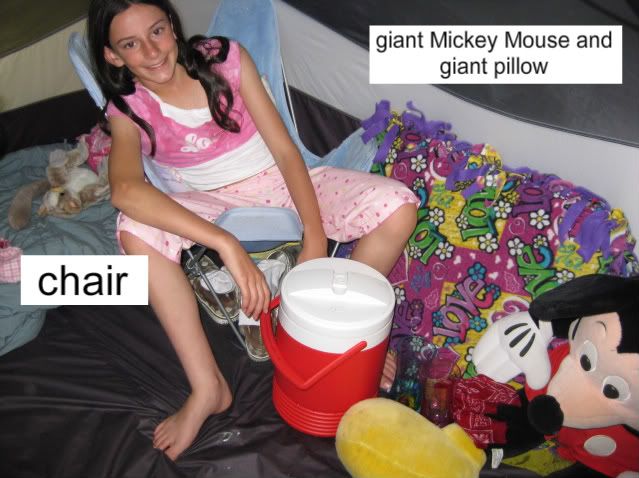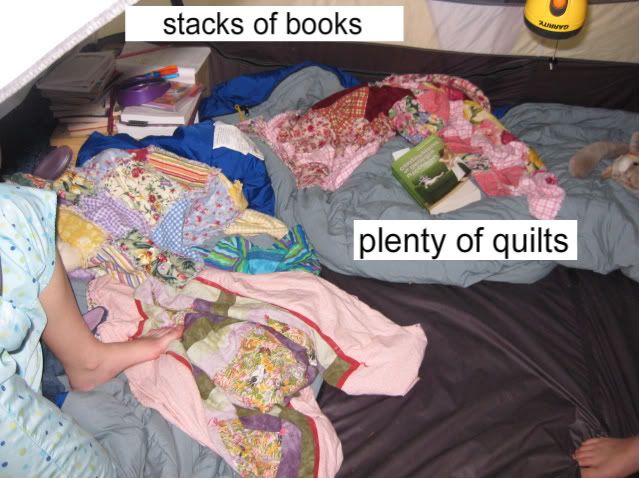 Drama Girl has discovered how to use Facebook on her cell phone, so she'll probably be doing that all night. And I think if they actually drink that big thermos of ice water there will be a few trips inside.

Glad it's finally warm enough to have this kind of fun. Seeing the girls create a whole apartment in the yard makes my Monday. For other stories of smiles today, visit Cheryl at Twinfatuation.