We welcomed some new additions to our family today. These are 8 week old rescue kittens. Meet Dumbledore, who is black with a lot of long white hairs on his arms.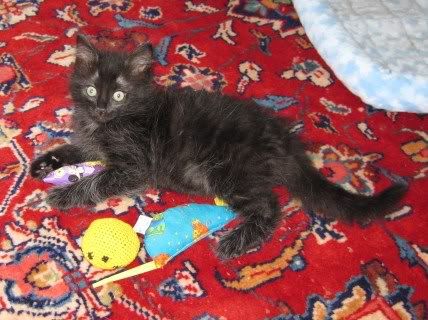 And this is Hestia, who didn't stop tearing around and exploring for three straight hours. I had a lot of trouble getting a picture of her. She is black with white tuxedo markings. They're siblings. We let the kids name them and I think they picked good ones.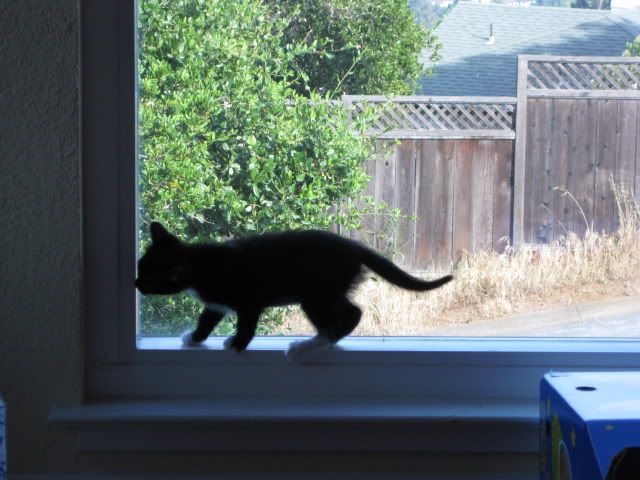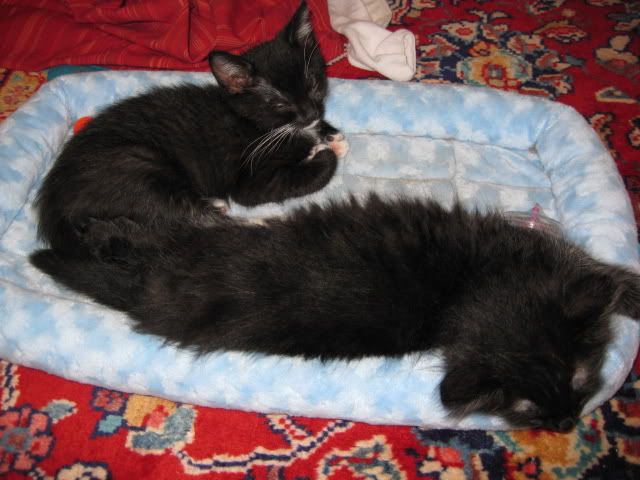 Finally, they both collapsed from exhaustion.

They're still isolated in the living room while our older cat Nina gets used to the idea. Everyone else in the family is pretty excited to have them here.

This post is part of Wordful Wednesday, hosted by Seven Clown Circus. Be sure to visit Angie today and see the massive home improvement project she is taking on!