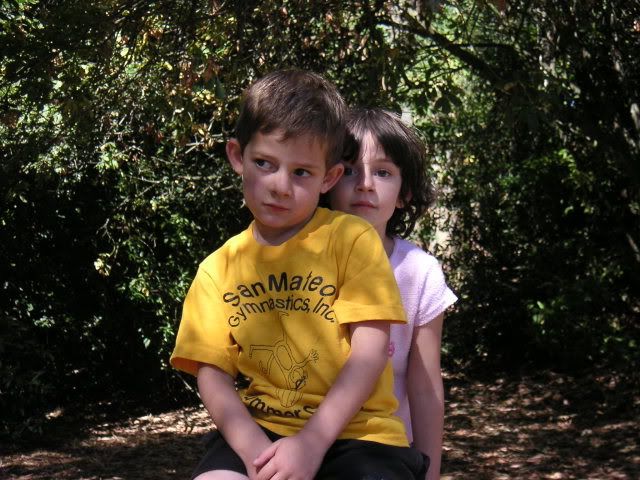 From 2003, when the twins were five years old. Their expressions are so indicative of their personalities; Jungle Boy is looking off to see what he can do next, and Wasabi Girl has his back, calm and confident.

It's always been fun watching these two interact. I can't even imagine one without the other. I'm grateful every day that they are so close and sympathetic to each other. Someday they will make great spouses for some lucky people, having learned so much about sharing life with another person.

Way Back When-esday is hosted by Cheryl at Twinfatuation. I'm posting this on Wednesday, so it counts. Please join me on Friday with something you've finished up this week!