Everyone is having adventures this week. Here is a well-prepared little scout off for a week of scout camp at Catalina Island with his dad.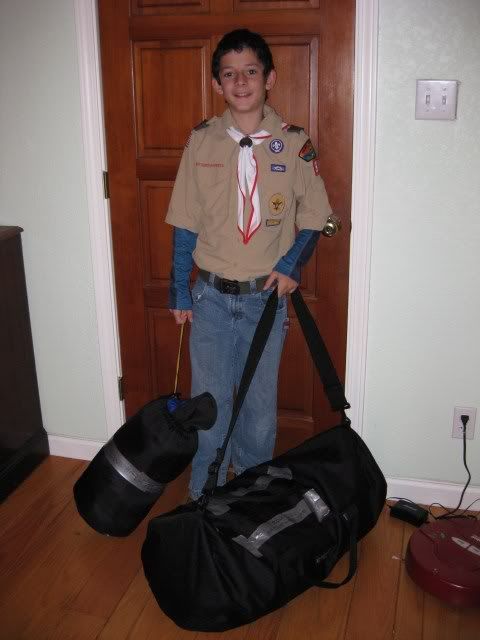 This little beauty with the matching pink luggage and pillow is off for a week of Bible camp in the redwood trees. (Yes, her Bible is pink too).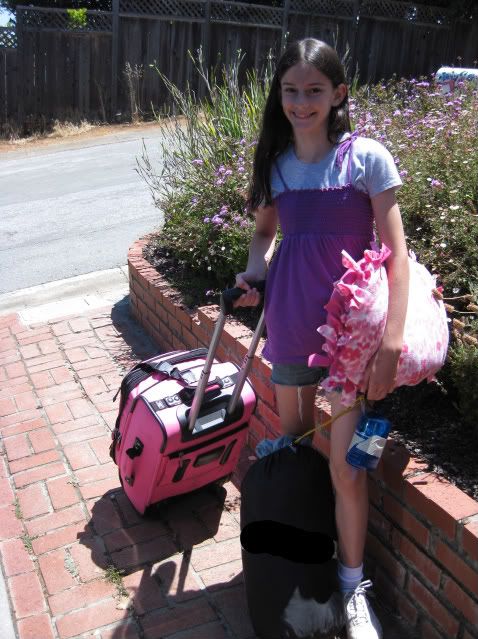 Meanwhile, back home, this brave actress is in the final week of rehearsal for Fiddler on the Roof. Here she is practicing the bottle dance.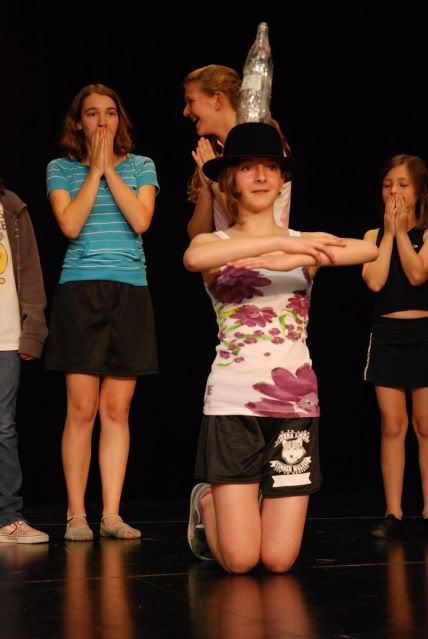 As for me, I am having adventures at my sewing machine creating dozens of costumes for Drama Girl's play.

It's going to be a fun busy week for everyone, even though we're not all together. Thinking about all the adventures ahead makes my Monday. To see more happy Monday stories, visit Cheryl at Twinfatuation.