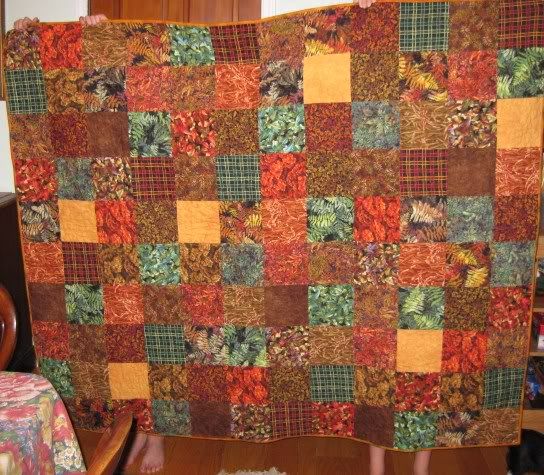 My barefoot twins are holding up my finished Autumn quilt. It's flannel and very soft and snuggly. Just in time for fall! It's the first of the stack that they basted for me.

Now that the kids have started back at school, I hope to have a little more time for quilting, which makes me very happy! I feel like I'm starting to catch up with some of my unfinished projects.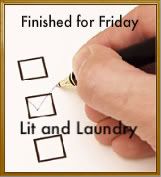 What have you been up to this week? Let us know so we can come applaud your accomplishments.