I'm going to keep with the theme that Cheryl started this week and post about my kids' nutritious choices. Or not.

When asked if they could substitute mini-marshmallows for jelly in their peanut butter sandwiches, I didn't think it would be too terrible. I pictured them sprinkling marshmallows in.

Witness the actual result: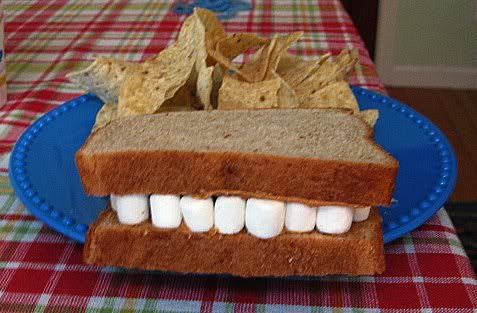 Sorry it's a little out of focus, I was laughing.

Watching my kids creatively push their luck makes my Monday. Go visit Cheryl at Twinfatuation for more smiles.