What did Drama Girl want the most for her birthday? Duck tape. I had no idea that this is the new rage in middle school. Here is her haul, displayed on her messy desk. She's just thrilled about it.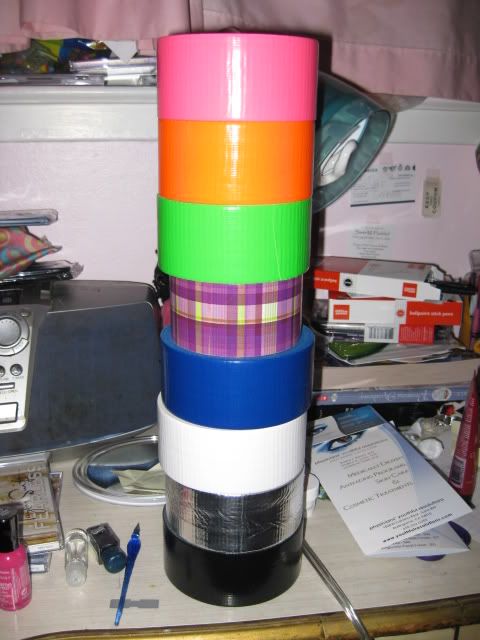 Why duck tape? Because apparently you can do a million things with it. Here she is with a bag she decorated with plaid duck tape. You do have plaid duck tape at your house, don't you?

According to Drama Girl, kids are making flip-flops, purses, wallets - all kinds of things out of duck tape. I'm still shaking my head in disbelief.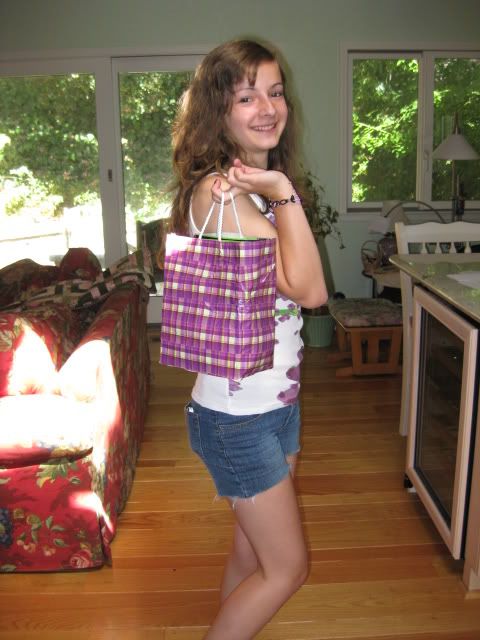 And speaking of things that make a girl happy on her birthday. . . let's hear it for peanut butter chocolate hot fudge parfaits!