I was inspired by this tutorial over at Moda Bakeshop to make a cover for one of my pattern notebooks.



I made a few mistakes as I adapted the pattern, but it turned out as I'd hoped.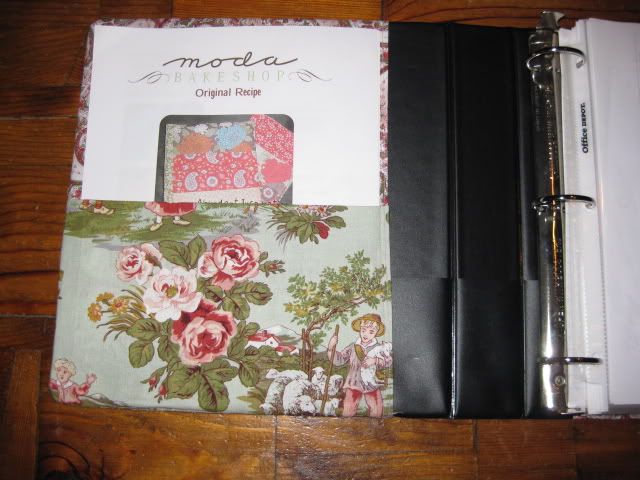 Now I'm thinking of covering a bunch of binders we have around the house! What a great way to use favorite fabrics.

Wasabi Girl and I had a free afternoon this week so we had a beading session. Here's my necklace.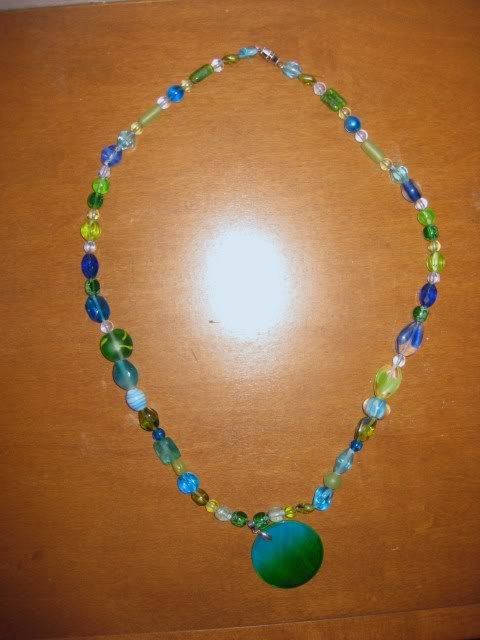 I guess I can also count resuscitating my comatose laptop as a finish for this week - it certainly took a long time. When I finally got it wiped and returned it to factory settings, it woke up and worked like it's supposed to. The first screen said "thanks for buying me!" Sheesh. Silly computer! Now I just need to load my software back on. It's nice to have it running smoothly again.

What have you been up to this week? I always look forward to seeing everything. Thanks so much for joining in!