I've never claimed to be a great photographer. Heaven knows I try though. And I feel obligated to take traditional pictures that families are supposed to have. In the category of first day of school pictures, I'll be the first to admit I epic fail.

Witness this, the best shot I could get in 2003. Two first graders and a third grader.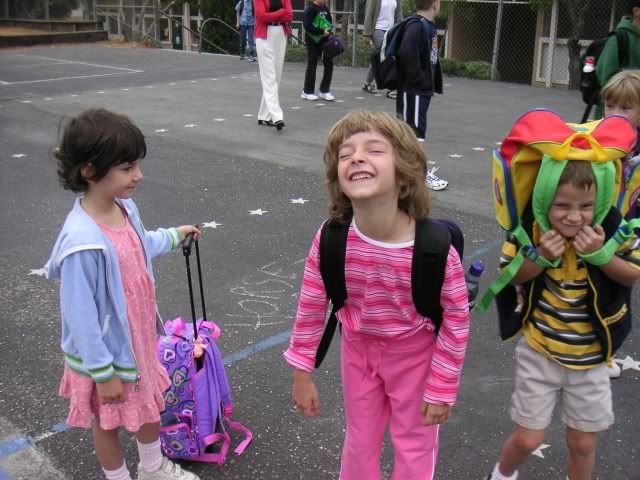 This year the moment I got out my camera the kids made a run for it. I barely had time to lean over the balcony and take a shot before they dashed into the car. As you can see, it appears that two of my little angels are having a dispute over who gets to ride shotgun. Sigh.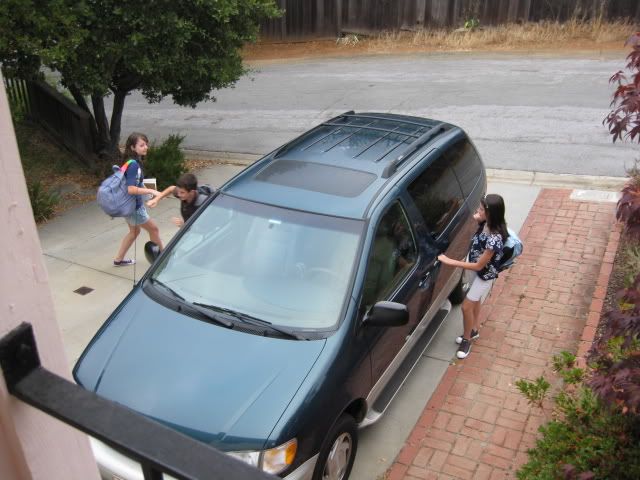 For pictures that are actually good, visit Angie at Seven Clown Circus for Wordless Wednesday. For better nostalgic pictures, join in on Way back When-esday at Twinfatuation.