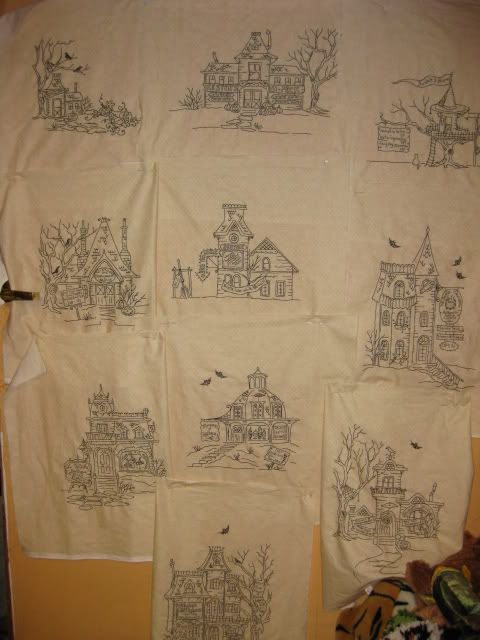 Here is a shot of my design wall downstairs with most of the embroidered blocks on it. They all have to come off now and be trimmed soon. I'll put the pieced blocks up when they're finished. Sorry about the pile of stuffed animals. My sewing room is the garage - which is a multi purpose room if there ever was one.


Just a few more blocks to piece. I still need to cut some fabric for them. Someone said they couldn't see the mistake in my stupid block - just look at the direction the fabric design is going - they all run one direction except one.

Good luck on the baby blankets Lynn - is there something you haven't told me?

See you back here in an hour.