Taking a short break now to eat wheat thins get a load of laundry in. I got the pieced blocks and alternate blocks up on the design wall, which is a big piece of neutral flannel stapled to a plywood cabinet door in my garage. I used to get the best perspective on my quilts when we parked the car in the garage and I could gaze at my quilts as I backed out and they diminished. I might have run over a few cats by not looking behind me, but I don't think so.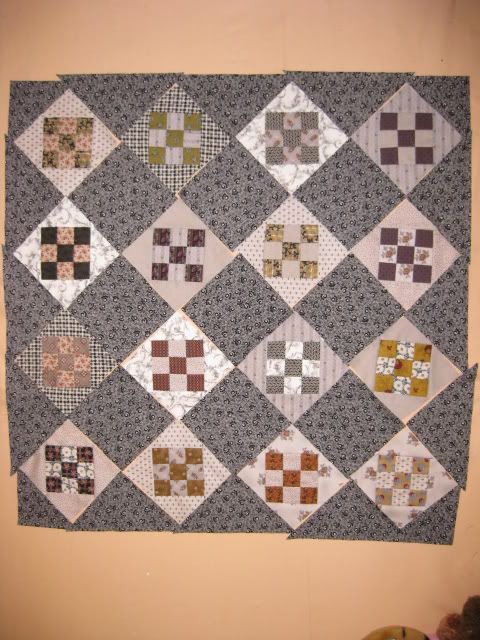 These days, in lieu of backing out a car, I use either a peep hole from the hardware store, or for a big layout like this, a reducing glass. It's like a magnifying glass except it does the opposite. I'm sure Alice in Wonderland would have found it a handy tool.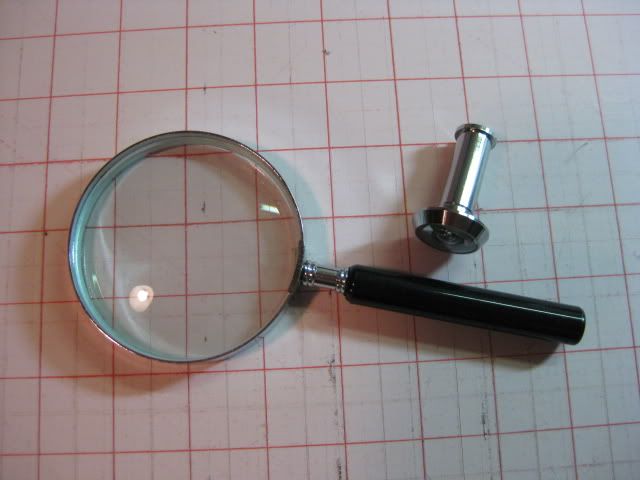 The next step is deciding if I want to shuffle around any of those blocks, then I'll start sewing them together. Back in an hour. . .