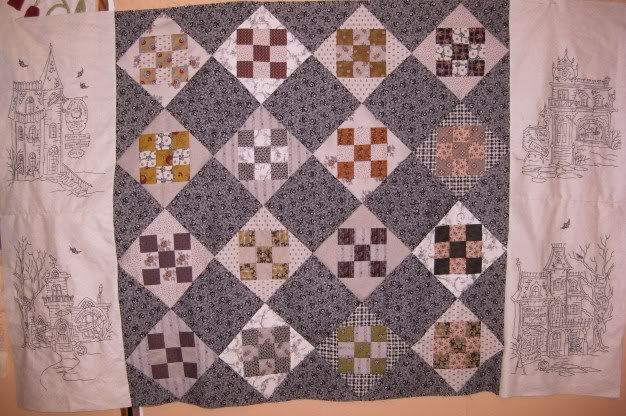 Four blocks attached now. I'm going to take a little break for dinner and give my brain a rest.

Denise asked about the stitching. I traced each pattern by taping the paper pattern to my window and taping the fabric over it. I used the finest point micron pen (.01 I think?) to draw on the fabric. Each block is stitched in stem stitch with #12 perle cotton. I like the way perle cotton looks, although you could use floss.

Once all these blocks are added, I will be embroidering all the seams. There's a lot of detail in this quilt!