Those who have been visiting for a while know about my obsession love for transferware souvenir plates. Here is one that eluded me for ages. Although it comes up on ebay once in a while, I would regularly get outbid. But stubbornness pays off in the end. I love this plate.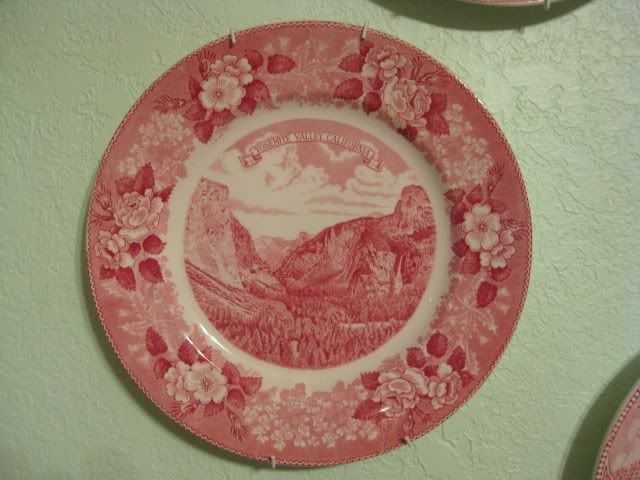 While I was waiting to get that pink one, I settled for a blue smaller version that I found in a local shop. I don't collect many blue plates (too common).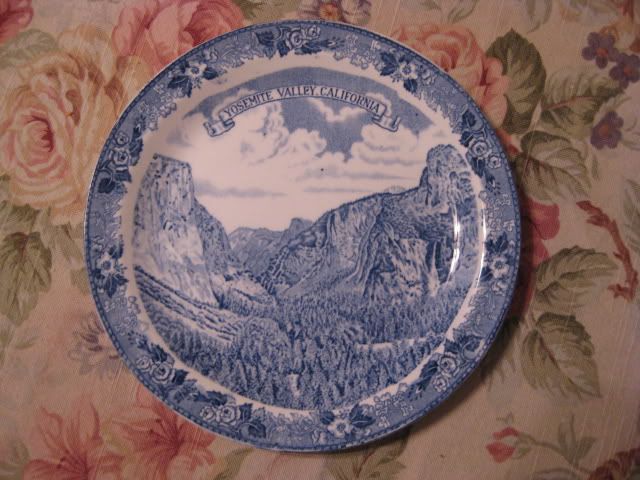 My family loves Yosemite. Among my favorite memories, I remember seeing a bobcat chasing a squirrel in the snow right in front of me. Poor squirrel, I was cheering for the bobcat.

To enjoy lots of great vintage items, pop over and see Colorado Lady.

And join me tomorrow for Finished for Friday!