Our kitten Dumbledore is a pretty mellow guy, unlike his goofy sister. He doesn't mind when the kids sling him around their necks or over their shoulders.


He loves to hang out with his sister on whatever high ground they can find (usually on a quilt).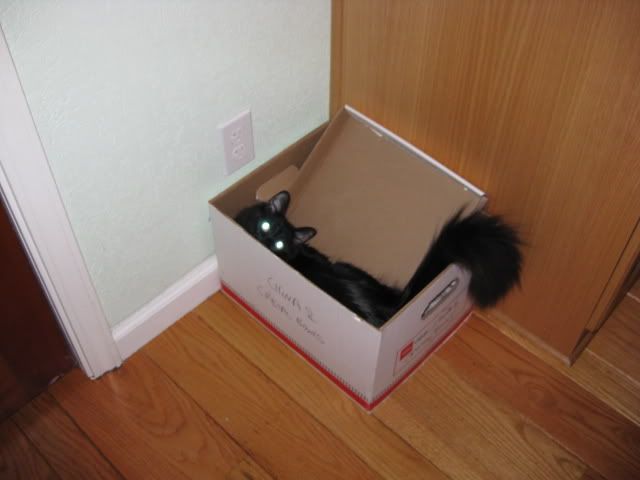 No box goes unexplored.


And he makes a nice accessory to the Christmas decor.

How are your cats? Shall we start a Caturday photo meme?