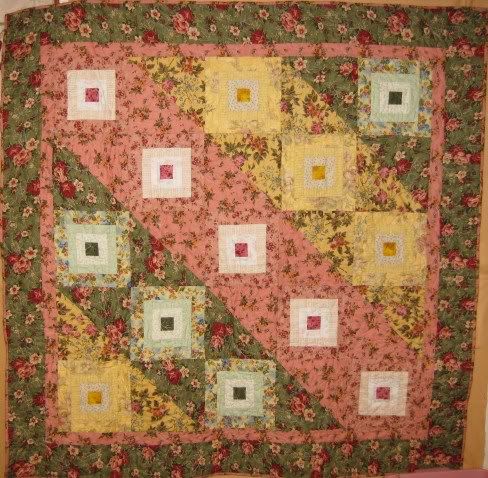 Here is a quilt I finished this week. This might be a Christmas present for one of my girls. It's about 52"x52" - a nice size to curl up with a book. This has been in my unfinished object (UFO) pile for a long time, so it feels great to get it done.

I've also been embroidering squares for the basket block of the month from Bunny Hill. Here are January, February, and March: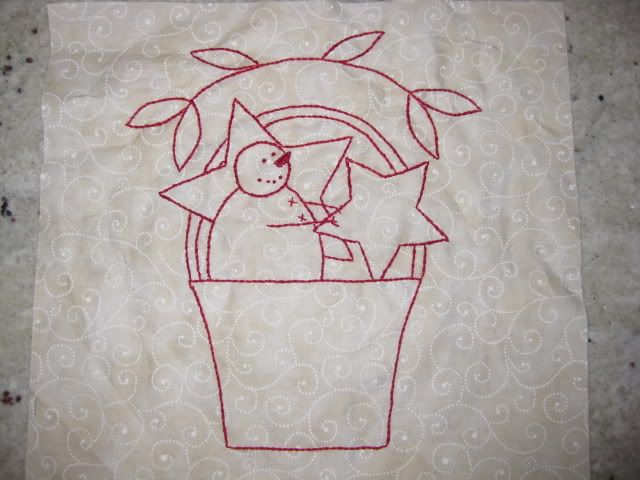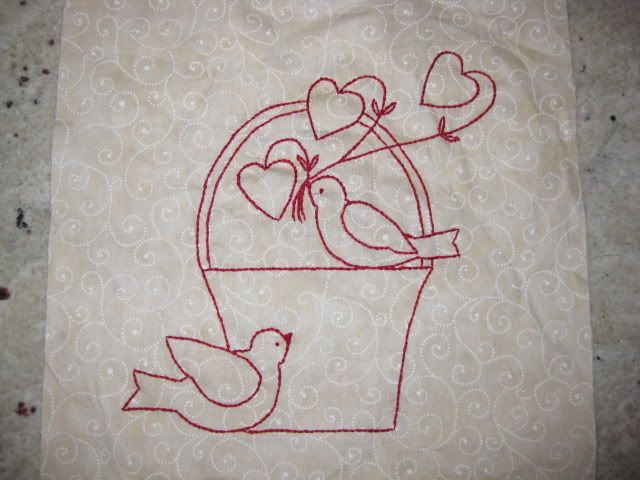 What have you been up to this week? Join in with projects or books you've finished up. Be sure to visit the other participants to cheer them on! Have a great weekend.