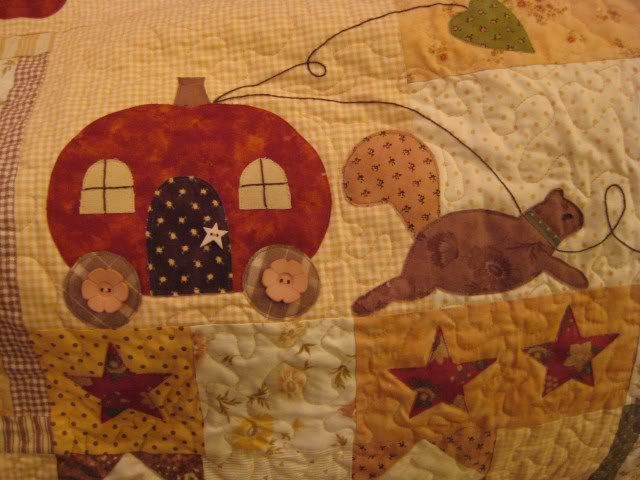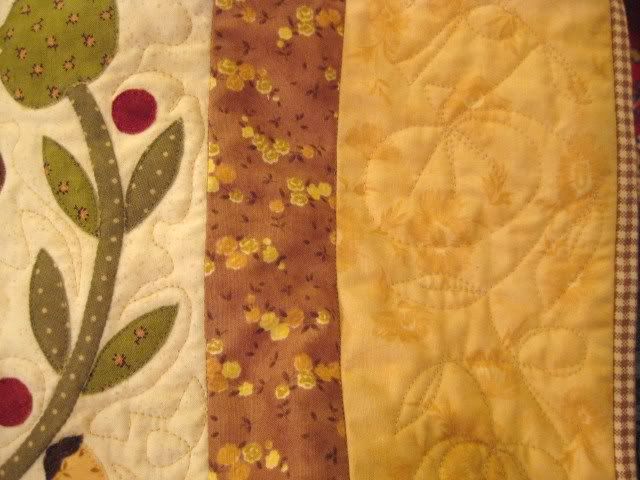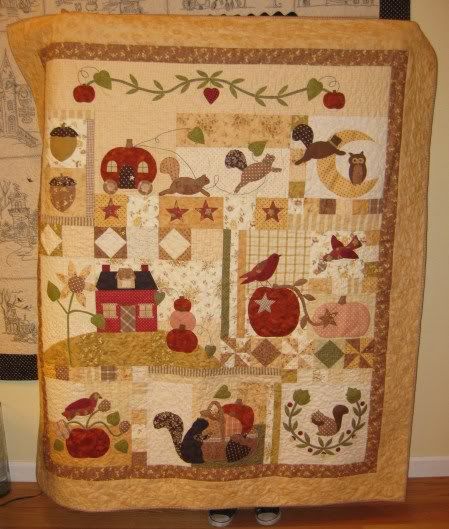 A pumpkin carriage pulled by squirrels, an owl sitting on the moon - this is my new favorite fall quilt. I finished the top quite a while ago, and it's been sitting in my pile of unfinished objects. Big thanks go to my kids, who helped me by basting it together. Without them, it would still be sitting in that pile. I think I should also thank Drama Girl for patiently holding it up high so I could take a picture. See her shoes?

As you can see in the close-ups, there are buttons on the carriage and I tried with mixed success to quilt some pumpkins into the border. I think some of them look like strawberries and some of them look like tomatoes, but at least a few do look like pumpkins. Pumpkins aren't all perfect in nature anyway. That's my story and I'm sticking to it.

What have you been up to this week? Getting ready for Thanksgiving? It's just around the corner. I have a few more quilts in the queue that I'm hoping to finish before the Christmas rush. (Don't hold me to that dream though). Join in and let us know what you've completed recently and I'll be sure to come cheer you on.