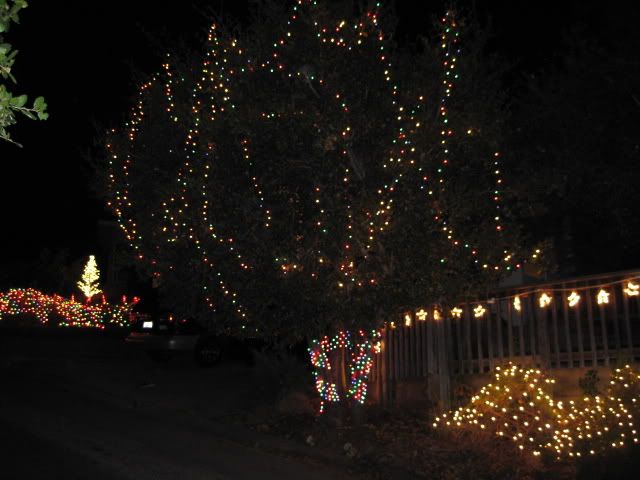 Every year my husband and our neighbor participate in a friendly rivalry to see who can get the outdoor Christmas lights up first. I think we've won about half the time. This year my husband headed out on Saturday armed with all the boxes of lights and the looooooong pole he uses to attach them. Jungle Boy wasn't about to miss the fun.

"Can I help dad?"
"I'd rather do it myself. I have this system of doing it in an up and down pattern."
"Let me get this straight dad, the pattern is up, then down? I think I can actually handle that."
(laughing) "Okay, I guess you can."

So Jungle Boy was the one to decorate the oak tree in the not-so-difficult-after-all up and down pattern.

And we switched them on before our neighbor. Yeah! Cheerful outdoor lights Make My Monday. To see more happy posts to start the week, visit Cheryl at Twinfatuation.